MEET ERIN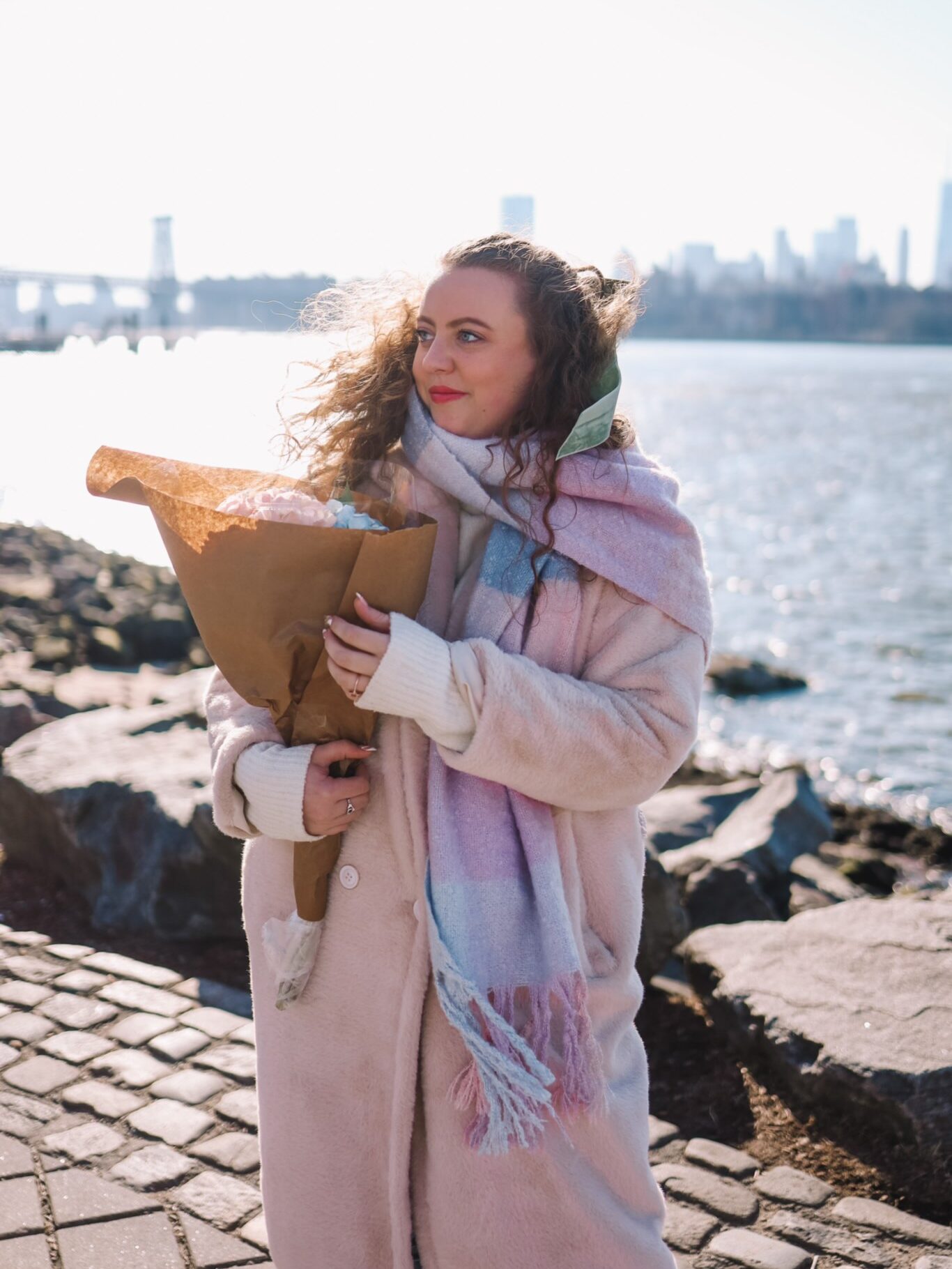 For as long as I can remember, I've loved being around people, talking to people, and most of all: sharing my daily fashion & outfits online. You can imagine my excitement when Instagram came out in 2010, and unfortunately for all of you (but fortunately for me) all of my original, heavily-filtered #OOTD posts I took in the mornings before going to high school are now archived. But it wasn't until college, in 2017, that I decided to create an Instagram page dedicated to my love of putting outfits together. That page (and corresponding blog), originally called Yours Truly Erin, has adapted into what we know today as Girl Meets NYC.
But how did I get here? I'm originally from Buffalo, NY, but I've loved New York City ever since I was 12 years old (my bedroom in Buffalo was New York City themed, after all). Well, I was lucky enough to meet my now fiancé, Peter, while in college, who was just crazy enough to agree to move to New York City with me after college. We had absolutely NO idea what we were getting into, but it was always my dream to try city life, and we are so grateful we took that leap. We've lived in three apartments since moving to New York, but our latest one in Brooklyn Heights we're hoping is our last. I can't wait to share more of our little brownstone home and the process of of decorating It.
So what do I do now? Full-time, I'm a high school social studies teacher in Brooklyn. When we first moved to the city, I got a job teaching 5th, 6th, and then 8th grade history, but I went through an incredibly toxic work environment that led me to my teaching situation today: which I couldn't love more.
Wondering what to expect on Girl Meets NYC? What initially began as a silly way to share my OOTDs has turned into something so much more – I like to describe it as "a little bit of everything" because that's kinda like what you get with me! I'll share NYC lifestyle tidbits, foodie recommendations, affordable apartment decor, teacher-appropriate style, Disney experiences, dog mom-moments, and my wedding planning process (plus more that I'm probably forgetting). If any of that interests you, you're in the right place and I can't wait to have you as part of our community.
So don't be shy! Send me an email, shoot me a DM, or if you ever see me roaming the streets of NYC… pretend you didn't, because I'm probably wearing sweats and have bedhead (just kidding, please do actually say hi!).