Note: this post is sponsored by BabbleBoxx.
It is almost that time of year! I know I'm jumping the gun a bit, but I couldn't wait to share some of my holiday favorites with you! Babbleboxx sent me some holiday goodies from Tree Hut & InstaNaturals that I've been using the past few weeks and I can't wait to share them with you. They're also GREAT gift ideas!
1. Coconut Lime Sugar Scrub from Tree Hut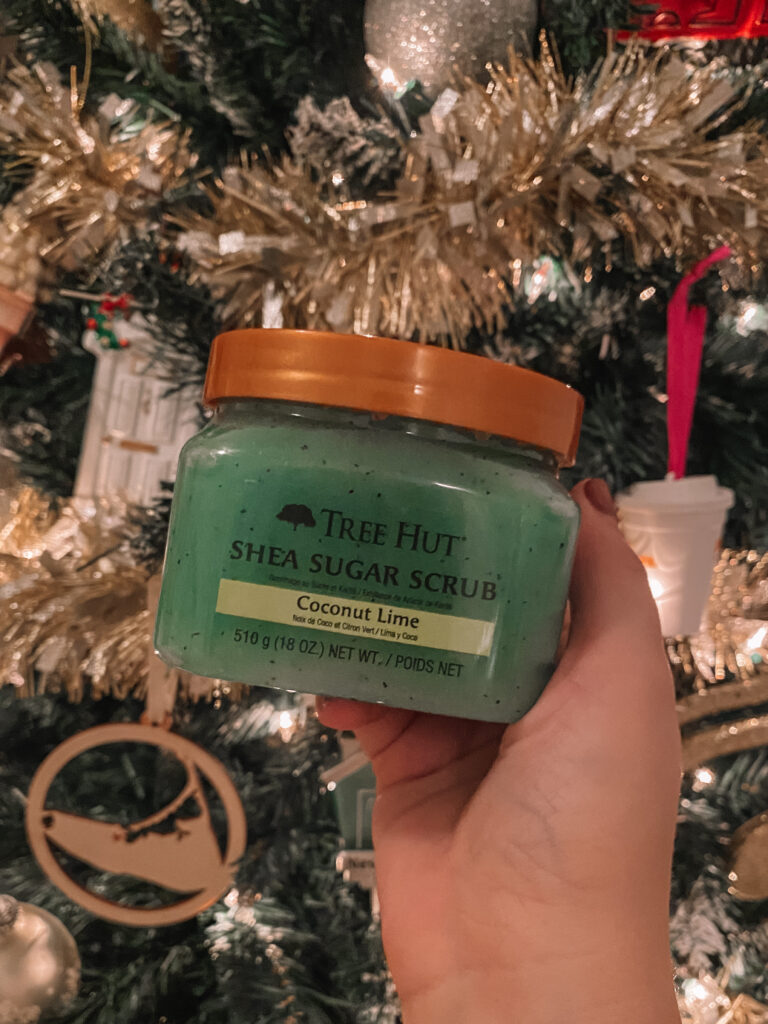 Guys – this sugar scrub smells and feels AMAZING. I've been using it in the shower and my skin feels noticeably moisturized, nourished, and so much softer after! I didn't realize sugar was a natural exfoliant too, making this body scrub all natural (including the oils that prevent dryness – perfect for combating the effects of NYC winter.)
I've linked it here for you!
2. Vitamin C Cleanser & Vitamin C Peel Off Mask from InstaNatural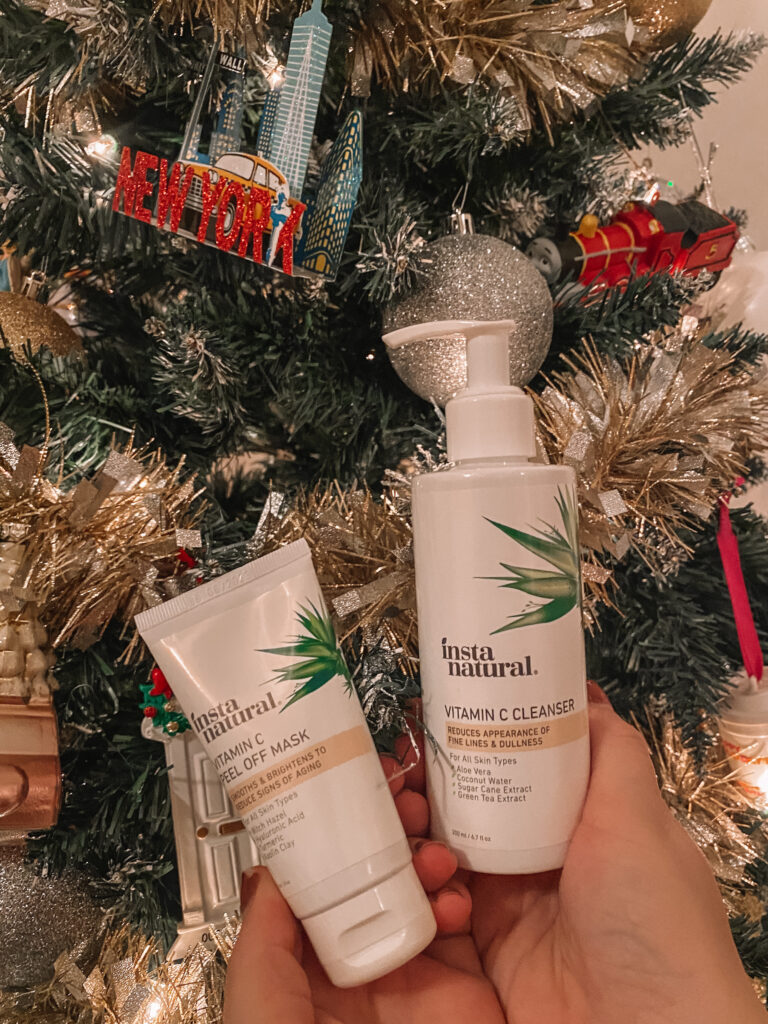 Another holiday/winter FAV: anything Vitamin C! This cleanser has been a game-changer, first because it works on all skin types (which is great because to be honest, I have no idea which type I even am, haha) and secondly because it brightens your skin in such a natural way! In the winter (i.e. cold & flu season) I NEED all the products with Vitamin C to make sure my skin is healthy & glowing! This cleanser is such an effortless way to provide my skin with the resources it needs.
PLUS – the matching mask from InstaNatural is the perfect companion. While I've been using the sugar scrub on my body, this mask has been my go to exfoliant for my face! Since I've been wearing a mask every day at work for 8 hours a day, my skin desperately needs a good mask every so often. This one is great because it reduces blackheads, pores, and blemishes – repairing all the trauma I've put my skin through all week.
Linking the cleanser here and the peel off mask here!
These products have been my holy grail as we enter the start of the holiday season & I know you all would love them too! Snag them for yourself (or as a gift for someone!) using the links above and be sure to leave me a comment letting me know how you like them!
Yours truly,
Erin