Why you need a capsule wardrobe if you're a teacher: if you're anything like me, you buy a bunch of trendy & fun back-to-school outfits, just to stop wearing them a few weeks after school begins.
In an effort to reduce waste and be more intentional about my purchases, I've been working to limit my consumption (especially of fast fashion). One amazing way to do this is to create a capsule wardrobe!
A capsule wardrobe is a limited collection of pieces (typically tops, bottoms, and shoes) that complement each other and are meant to be interchangeably paired. With a capsule wardrobe, you spend money on high-quality investment pieces that you can wear again and again, as opposed to over-consuming cheap, trendy pieces that will quickly go out of style. This isn't to say you can't still indulge a little – but the idea is that you rely more on your capsule pieces to build everyday looks.
So for this back-to-school season, I thought it would be fun to create a summer/fall teacher capsule wardrobe! I focused on including timeless classic pieces (that wouldn't go out of style in a year or two), combined with some more modern-style pieces. Ultimately, the capsule wardrobe contains 25 pieces (all under $50) that create at least 20 outfits – enough for a whole month of school!
Note that all of the items included below are affiliate links so I will earn a small commission should you purchase using my links.
I hope you enjoy the outfits I've put together and let me know in the comments: could you make the switch to a capsule wardrobe?
Tops & Sweaters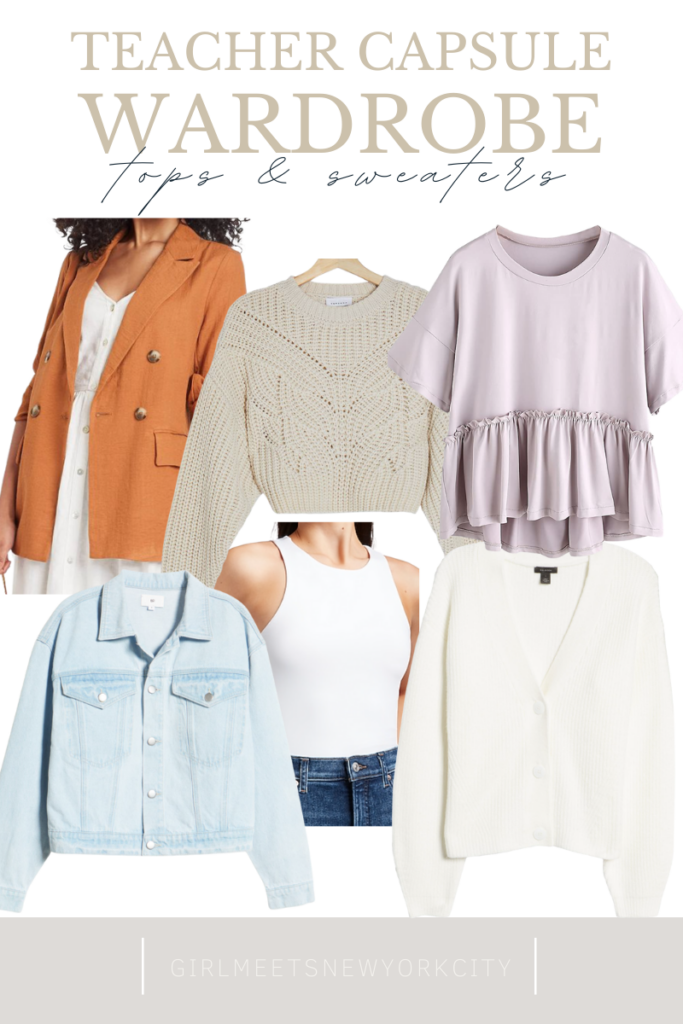 Skirts & Dresses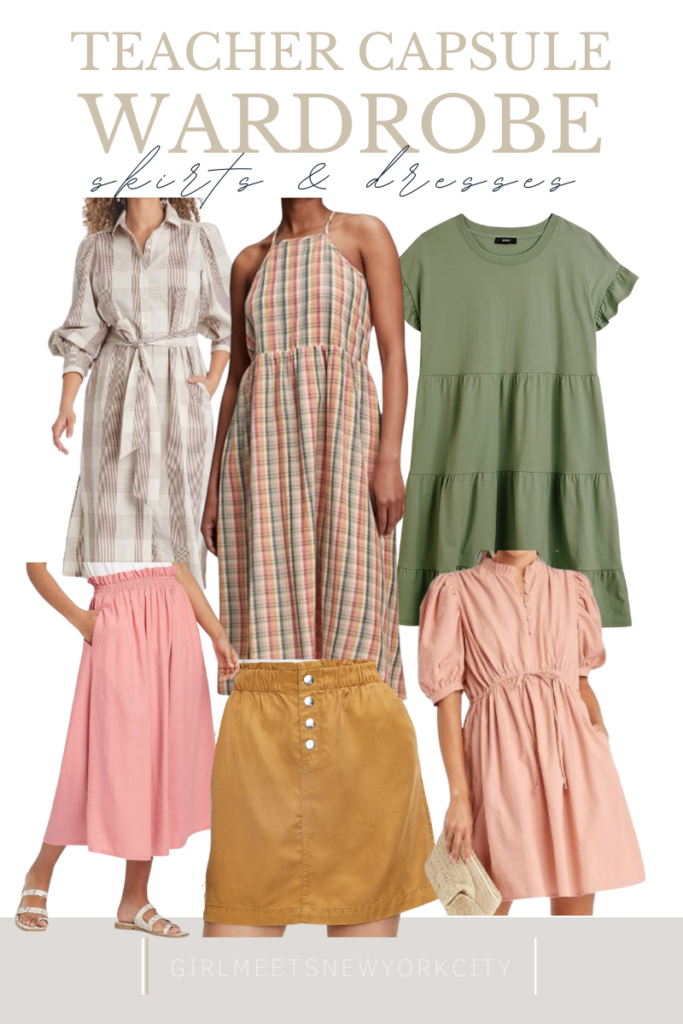 Pants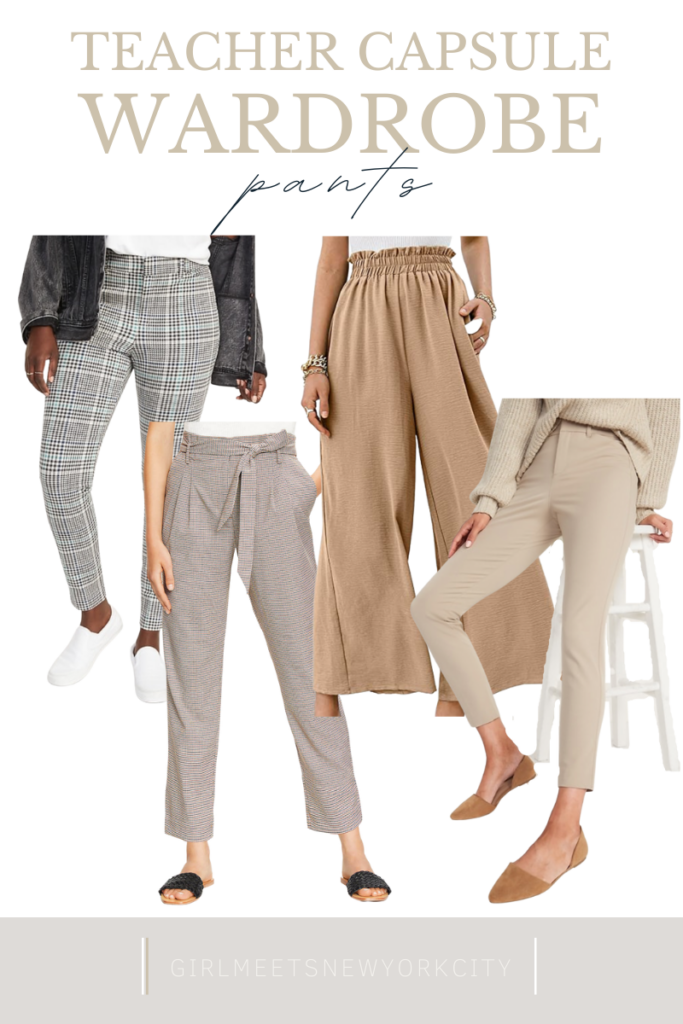 Shoes & Accessories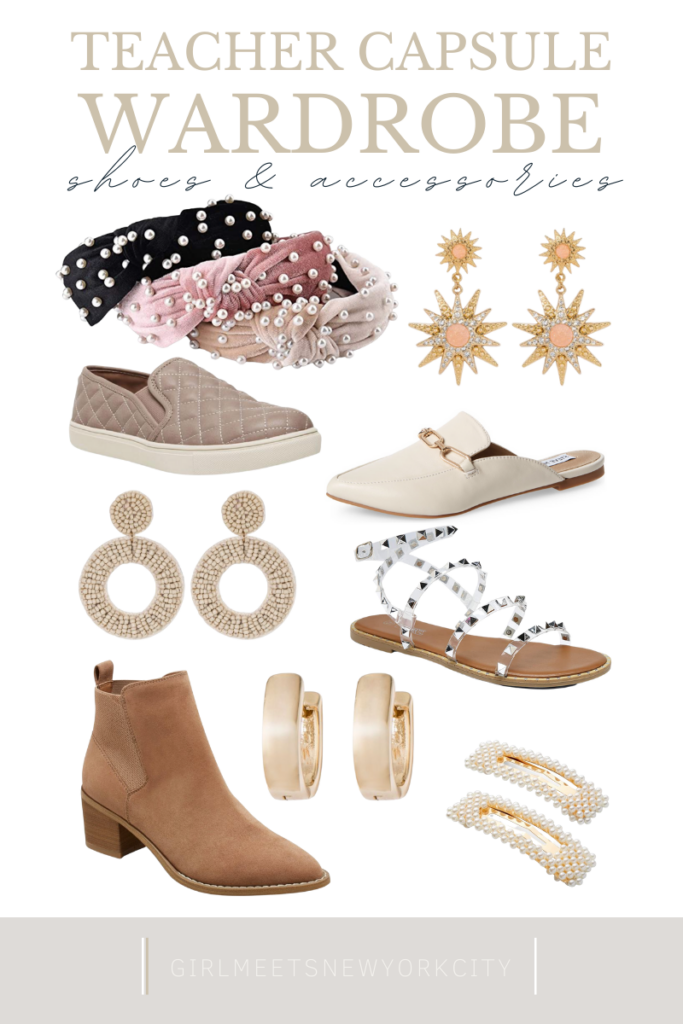 One Month Outfit Plan: Week 1 – 4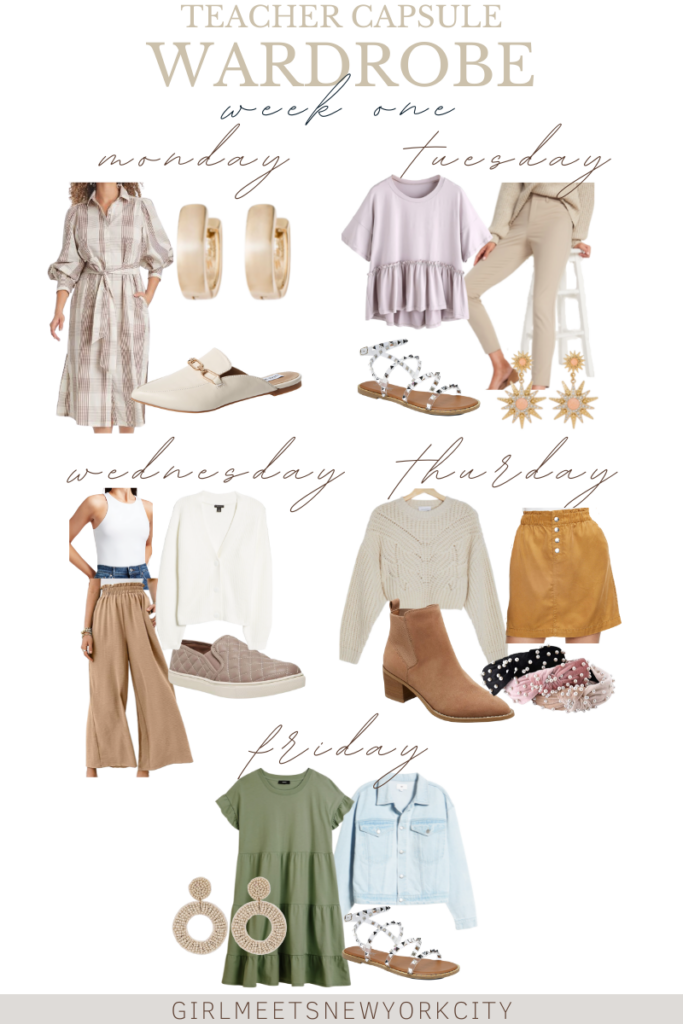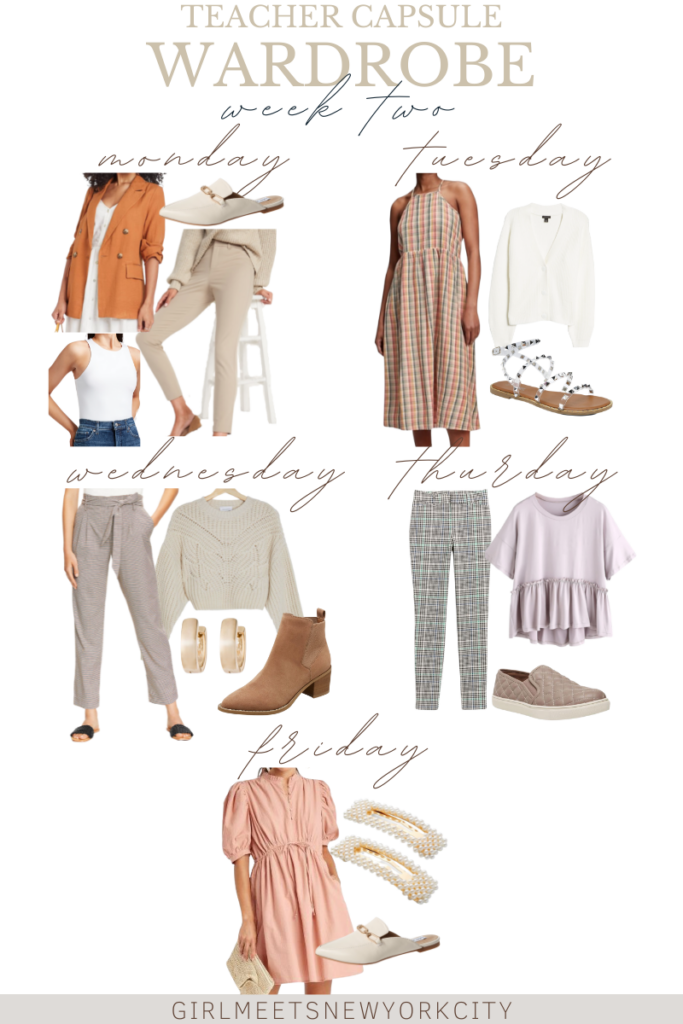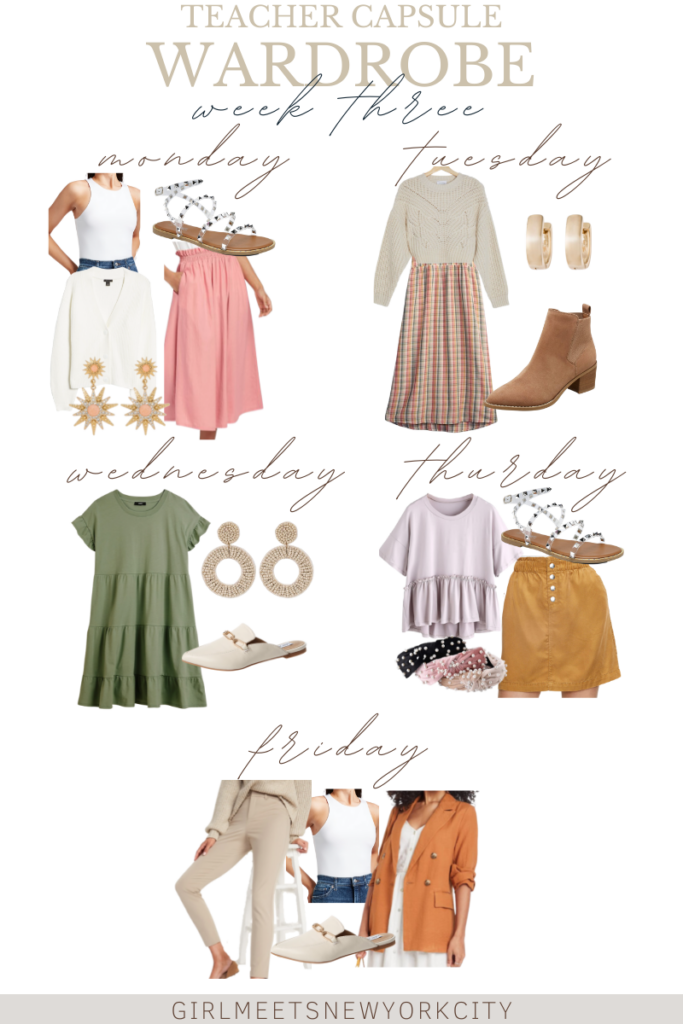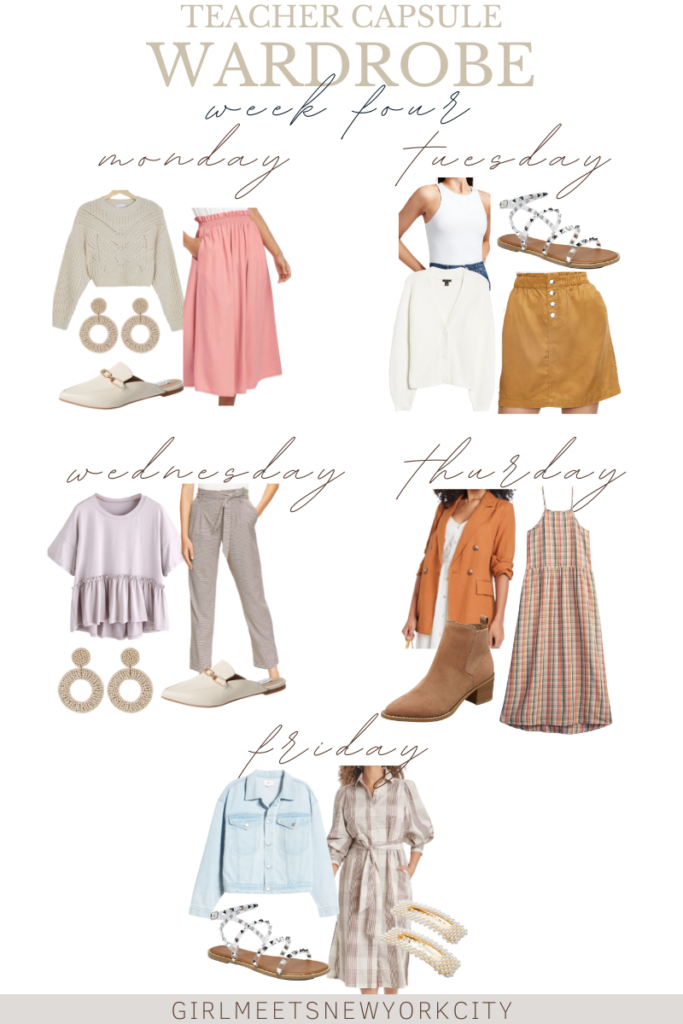 Happy back to school season!

Yours Truly,
Erin