Note: this post is sponsored by BabbleBoxx.
Christmas came early for Lady this year! With this being our first Christmas with Lady, we really weren't sure what to get as a gift that she would both enjoy but would also make sense for us as pet parents!
So I've rounded up some of the best gifts for your pets this holiday season and confirm they are Lady (and pawrent) tested & approved.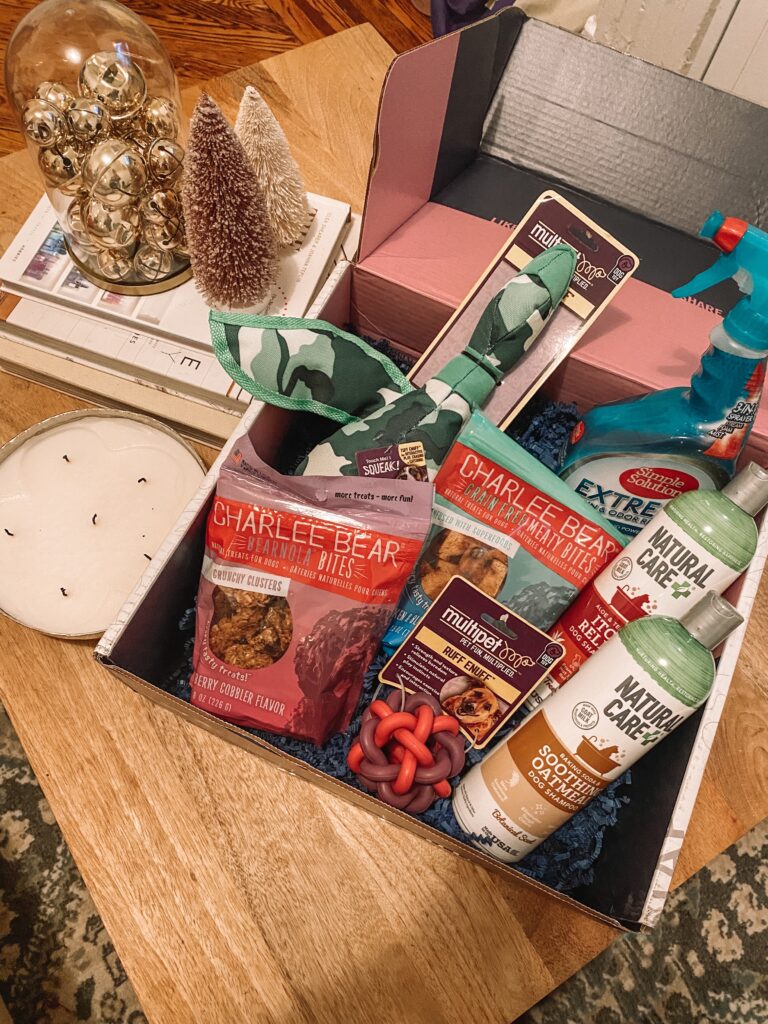 Simple Solution Extreme Pet Stain & Odor Remover
All of my pet parents KNOW how often we reach for the stain remover. We also know immediately when we're using one that isn't effective – think… smells. We tested the Simple Solution Pet Stain & Odor Remover and found it gets out any & all stains SO effectively – not just pet-related ones either! It's 3x more effective than other cleaners to ensure that your home is fresher than it was before the stain even happened! Highly highly recommend this for pet owners. Click here to shop!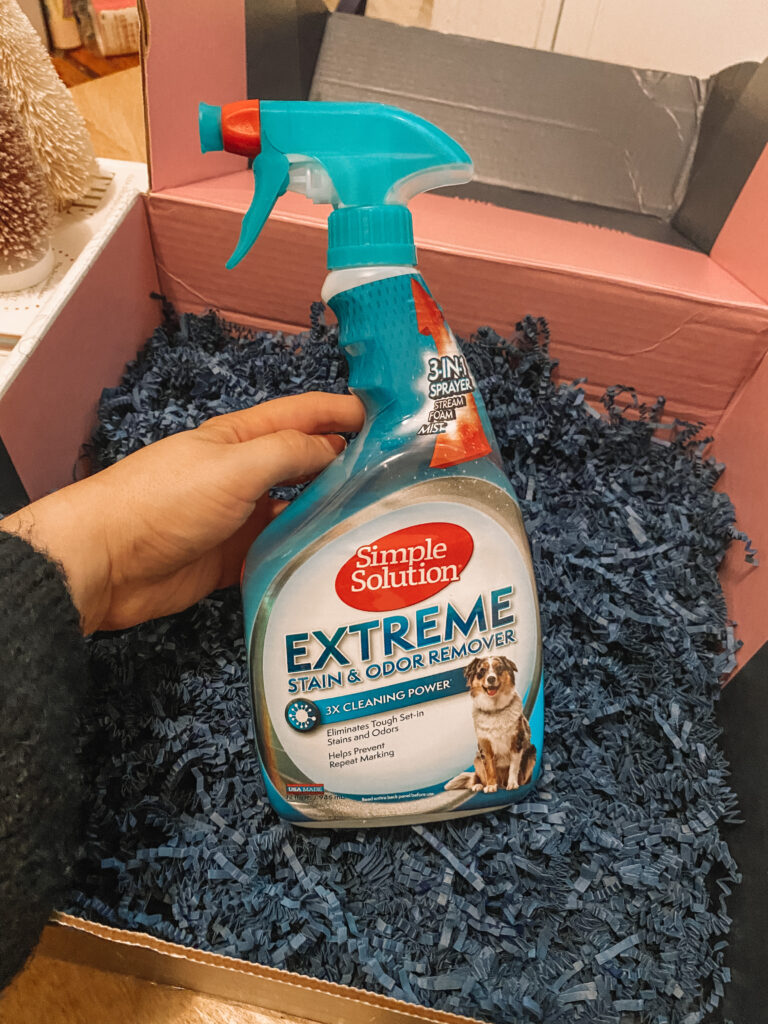 Soothing Oatmeal Dog Shampoo & Itch Relief Dog Shampoo from Natural Care+
For us, it's been super important to make sure that we are using products on Lady that we would feel safe using on ourselves – free of extra chemicals and harsh substances. These dog shampoos are amazing because they contain natural ingredients & oils to make your pet feel their best. The Oatmeal Dog Shampoo relieves your dog's dry skin, eliminates tough odors, and helps to protect your dog's coat. The Itch Relief contains Tea Tree Oil & Aloe Vera to provide instant relief to your dog, while gently exfoliating and protecting your dog's skin.
I love this as a holiday gift idea for pets because many pet parents don't even realize the difference between standard shampoos and natural (effective) ones. Click here for the Oatmeal Shampoo and here for the Itch Relief!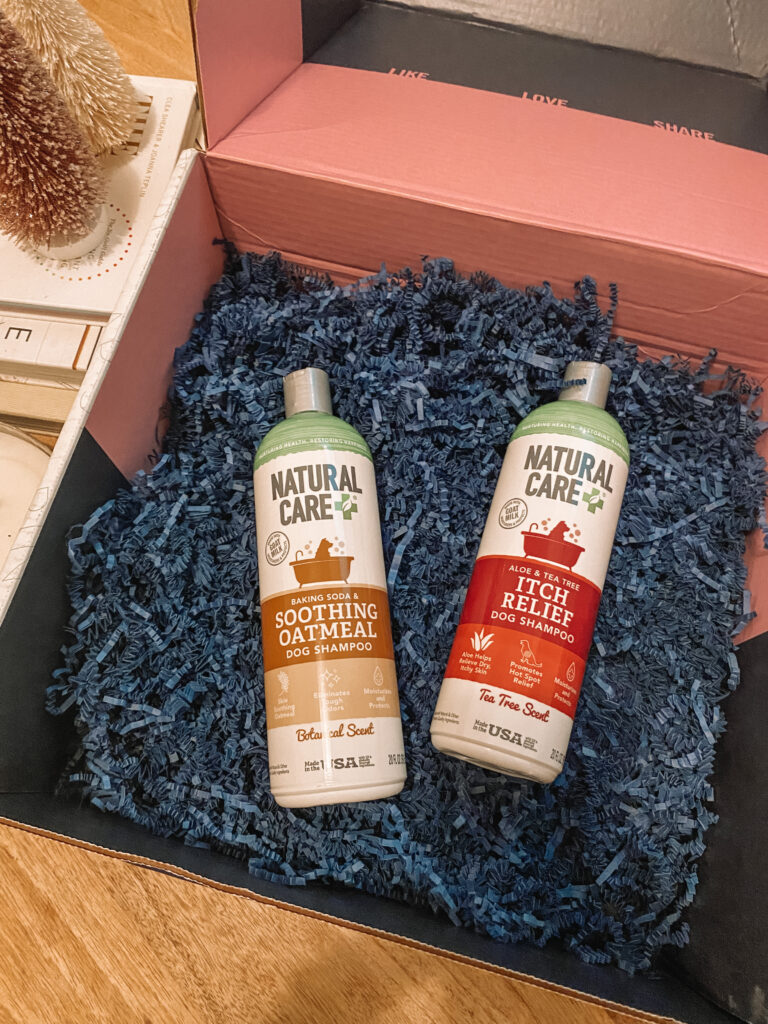 MultiPet Camouflage Duck & Nobbly Wobbly
Immediately when I opened the box, Lady went right for these toys (and the treats which I'll share about next!) Lady is known to be a destroyer of all toys, but these ones from MultiPet were great for keeping her engaged and getting exercise! The Camouflage Duck is super durable & squeaks like a duck – making it a unique toy for your pet. Lady loved the Nobbly Wobbly in particular though because it's different from the rest of her balls. It's woven rubber tube design gives your dog multiple ways to grab it with their mouth and is great for getting your dog's energy out! As always though, be sure to monitor your pet when playing with toys. Click here to shop!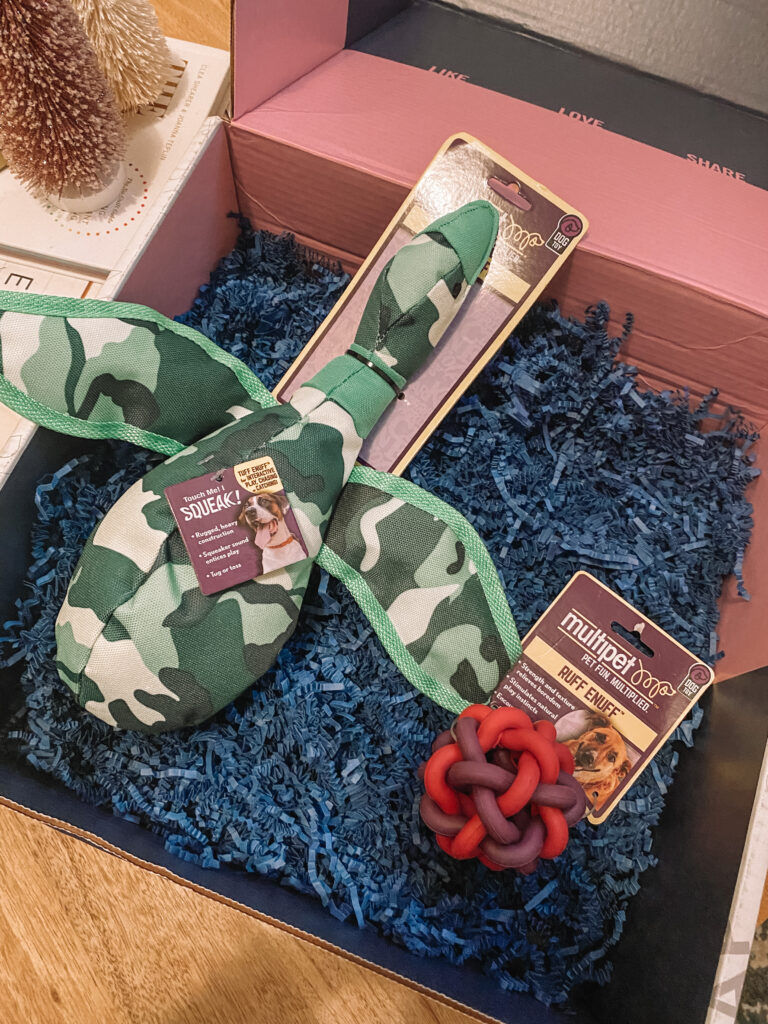 Bearnola Bites & Grain Free Meaty Bites from Charlee Bear
I don't know if anyone else's dog is this picky, but Lady seriously hates grain treats. Even down to her food, she will only eat wet food! When we got these treats, I was initially nervous because she typically only goes for soft treats, but she immediately loved these! The natural treats (no artificial flavors or preservatives) are made with ingredients I would find in my own cabinet, which I love, because I want to know what I'm feeding my pet! They're also the perfect size for training which with Lady – we definitely need! Click here for the Bearnola and here for the Meaty Bites!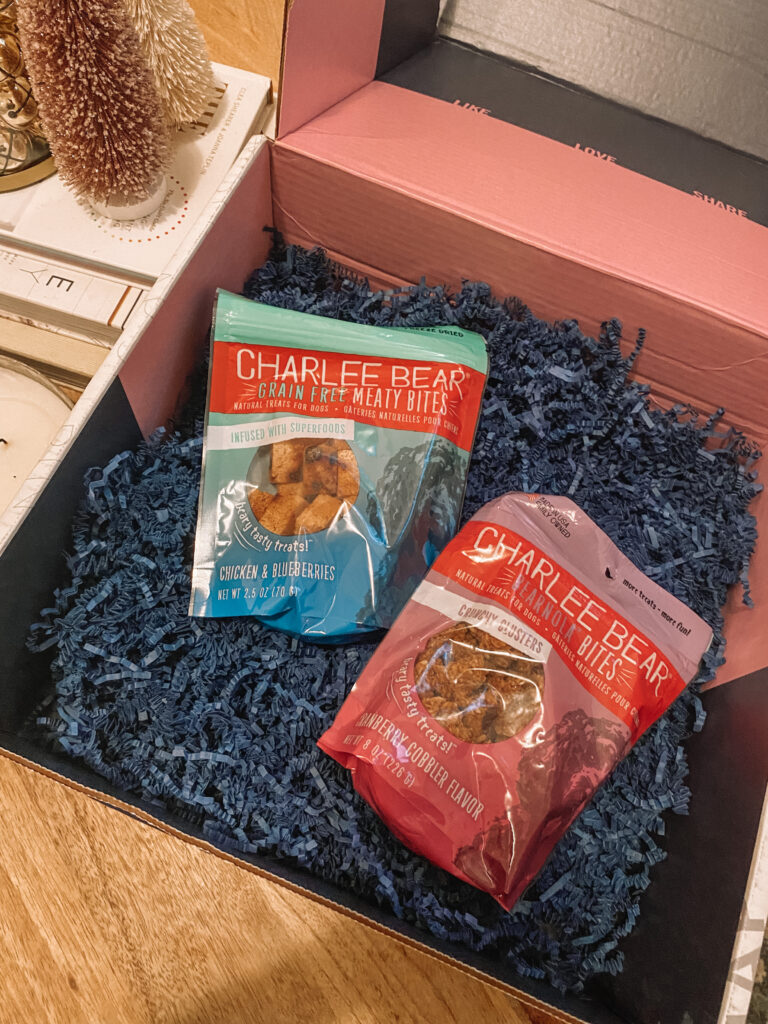 If you shop any of my gift guide picks for pets, be sure to tag me to let me know!
Happy shopping!
Yours truly,
Erin