It's time to recap my very first New York Fashion Week!
This week was a WHIRLWIND – but also one of the most amazing experiences of my life. I want to start this post by saying THANK YOU to all of you, because without the amazing community we have here, nothing I did during NYFW would have been possible.
Without further ado – let's get into it!
WEDNESDAY, SEP. 7TH:
My fashion week began on Wednesday with an incredible kick-off event hosted by my friend, Austen Tosone, at French Cheese Board in SoHo!
It was such a fun event to start off the week's events – plus I was able to meet so many bloggers and content creators, both local to the NYC area and some from further away! Not to mention the cheese & wine… literally the way to my heart.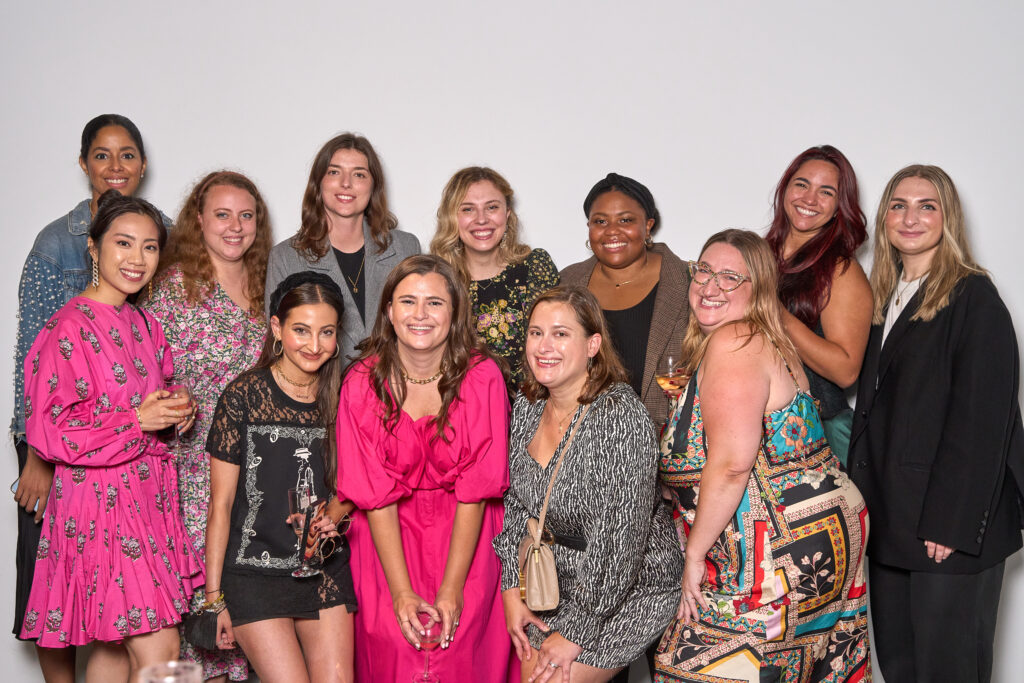 FRIDAY, SEP. 9TH:
Being a full-time high school teacher, the NYFW events on school days were challenging to balance. Most of the time, I had just enough time to run home, drop off my school bag and change before having to run right back out the door to make the show on time.
On Friday, I had two shows to attend: Gita Omri and Adore Me. For my outfit, I decided to go for a modern-preppy look, pulling pieces from DOORS NYC to wear for the shows.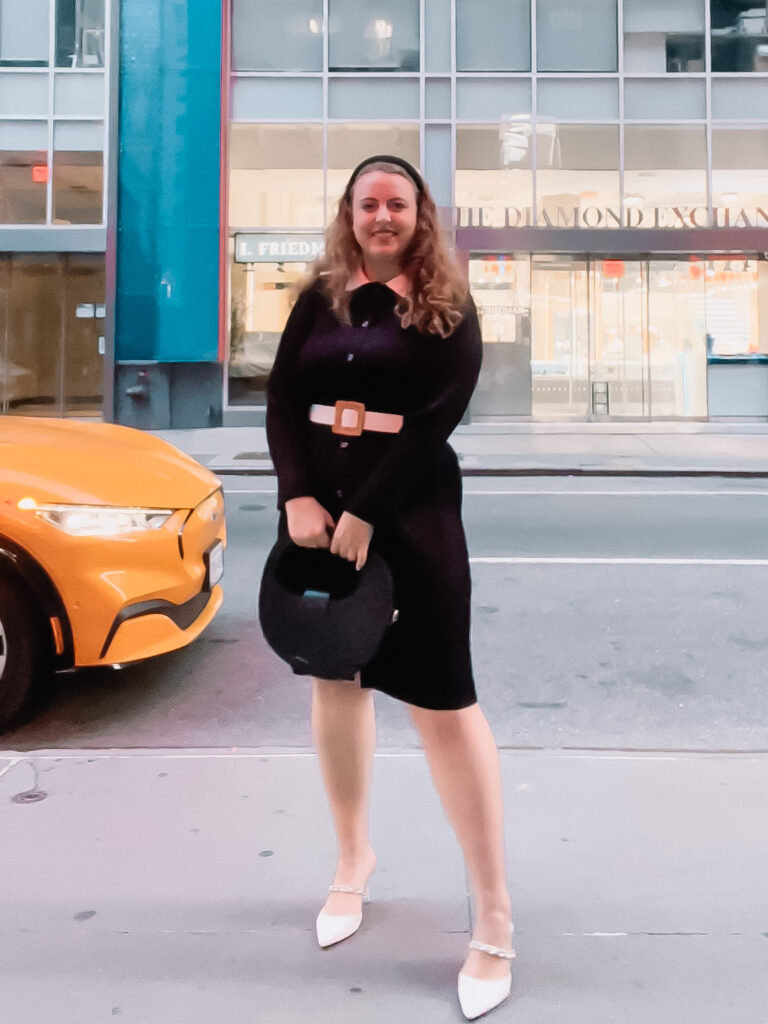 Gita Omri's show was the pinnacle of her design motto: "Not plus, not minus, just womenswear." Out of all the shows I saw this fashion week, hers was by far the most inclusive because the looks were shown on two different body types at the SAME TIME on the runway. It was so refreshing and powerful to see what the same styles look like on a standard runway size model and a plus size model at NYFW.
GITA OMRI: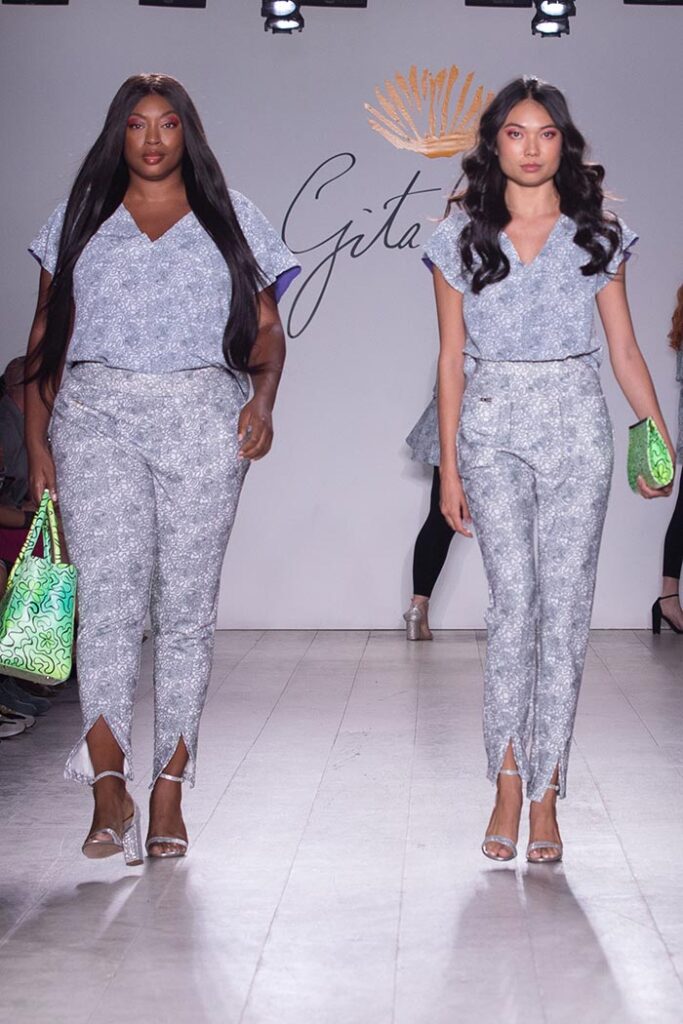 Then it was off to Adore Me, produced by hiTechMODA. Luckily, the shows were relatively close so I was able to walk to the next venue: The Edison Ballroom.
Adore Me began their show with a few words from their founder and CEO, Morgan Hermand. Morgan spoke about Adore Me's commitment to challenging the way lingerie brands like Victoria's Secret dominate the way that lingerie should be marketed (re: size 0 bodies, Victoria's Secret Angels, etc).
The show itself was a testament to that commitment and felt more like a fashion party than a runway show (in the best way). Up-beat music and remixes of today's hits were the soundtrack for the models who ranged in sizing, height, and racial diversity. The Adore Me collection featured classic lingerie looks, stylish separates, and lounging pajamas.
ADORE ME: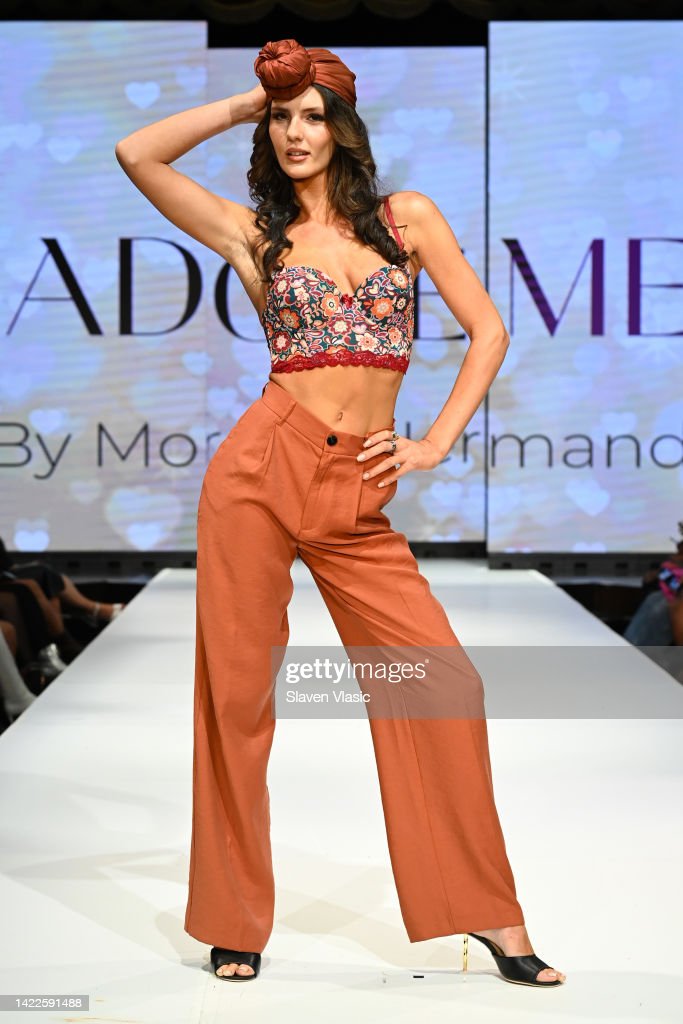 SATURDAY, SEP. 10TH:
Saturday was one of my busier days, kicking off with the Emerge Designer Collective I Show at 11am.
I love shows like these because you get an opportunity to see designs from emerging designers and most of the time, their styles are so unique – so it feels like 5 shows in one! I was able to attend the first collection Emerge presented that day, featuring designers: Lillian Jenae Designs, Colleen Cecilia, Shannen Maria Samuel, Burnt Glitter Clothing, Lexlo, I.N.A Apparel, Alicia's Designs, and Nauni J.
EMERGE DESIGNER COLLECTIVE I: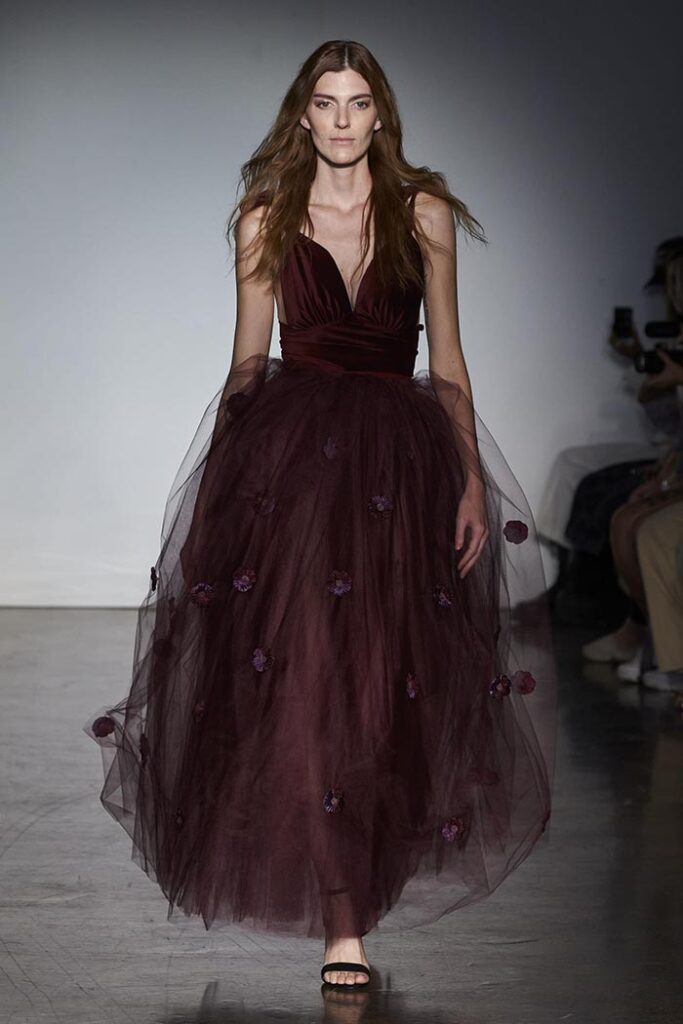 The next show that day was close to home – a public show for Primark in the middle of City Point shopping center in Brooklyn. This show was also an announcement for Primark's newest location opening soon: Brooklyn City Point! You better believe I will be there OFTEN.
Primark showcased their Fall style collection – with every model's look totaling under $100 each (we love affordable fashion). I LOVED the diversity of Primark's models as they modeled pieces from Primark's Keith Haring collaboration and Primark Cares line.
PRIMARK: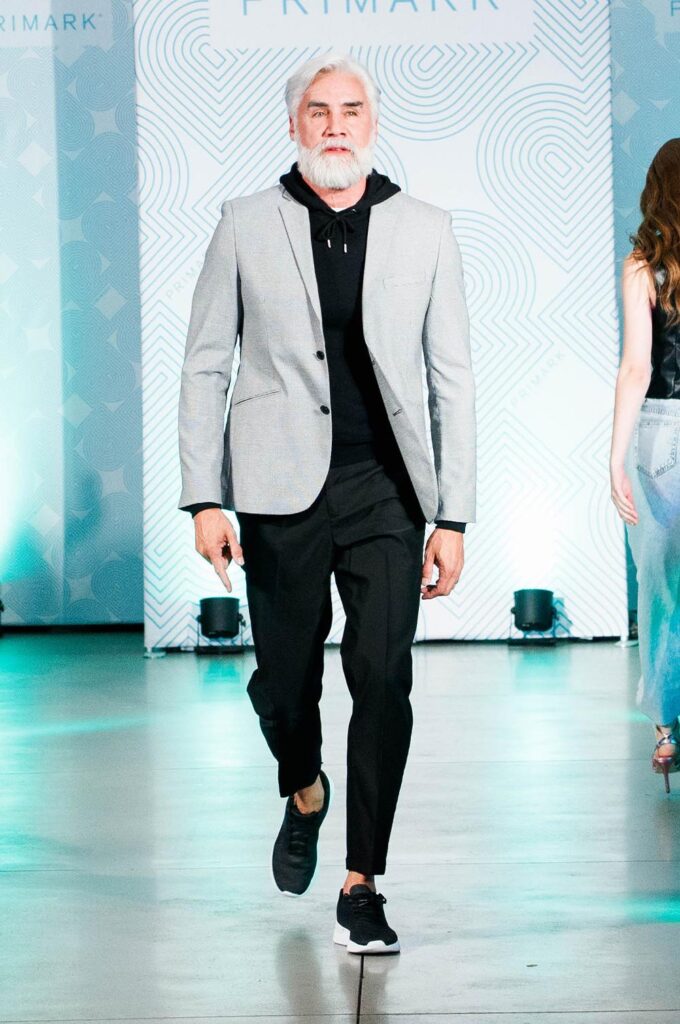 Last but not least, it was time for the last show of the day, and arguably my favorite: Elegantees x IJM's Runway for Justice.
This show was such a breath of fresh air in what can become materialistic chaos during fashion week. IJM and Elegantees partnered for this show to feature affordable, beautiful, fall fashions that go beyond looking cute. Both groups share the same mission: to end modern slavery in our lifetime. All of Elegantees designs are made in Nepal – as a way of fighting human trafficking for the women there through job creation. The show also featured talks from justice advocates all promoting the same mission: "Justice is fashionable."
I was so honored to have been asked by Elegantees founder, Katie Martinez, to model in the Elegantees show in support of this mission. While I was absolutely TERRIFIED to be modeling in NYFW, stepping out of my comfort zone offered me a once-in-a-lifetime experience and allowed me to contribute to such an important cause. I made so many new friends with the other models – and Peter and his family were able to come and support, making it even more special.
RUNWAY FOR JUSTICE: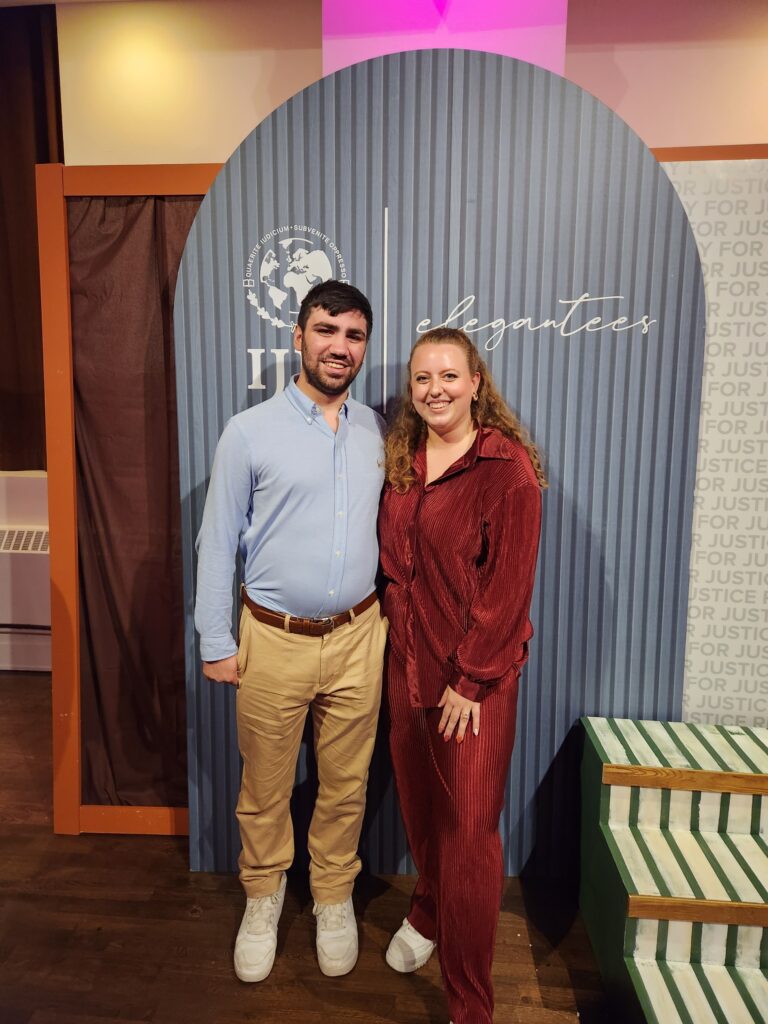 SUNDAY, SEP. 11TH:
After one busy day, came another! This day also happened to be 9/11 – and there was something eery but also powerful about being in Manhattan and near downtown this day.
The day began with a visit to Revolve Gallery! I missed out on Revolve Gallery last year, but this year I was determined to visit to see the styles & of course, the photo ops.
Revolve Gallery featured so many amazing looks, plus two bars (one with 818 Tequila!) and a pop-up shop at the end, presented by Bolt. We had a great time exploring the various rooms, until we were kicked out because Kendall Jenner got there… lol
REVOLVE GALLERY: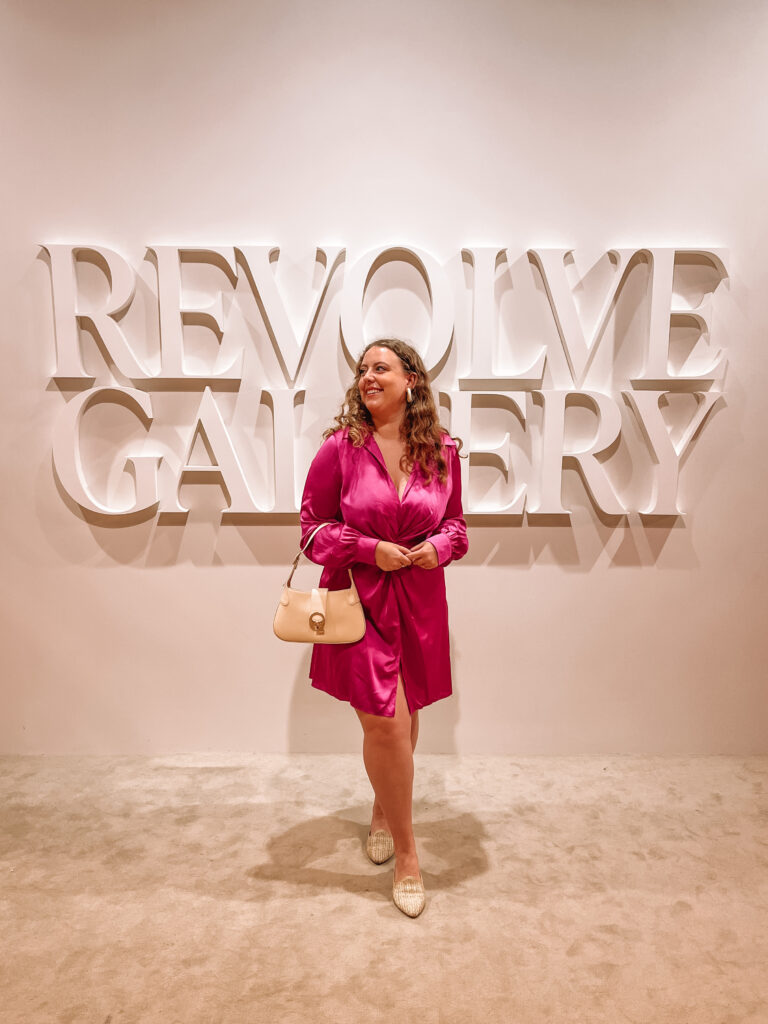 Next were two shows by Global Fashion Collective, a group that features designers from around the world during NYFW.
I attended both Global Fashion Collective II and Global Fashion Collective III. Designers featured were: LUNALEE, Dr. MAAYA, Ay Lelum, TheRealB, MetaMarsTowns, Alex S. Yu, Ruby or Not Ruby, and Carlton Jones. The designers came from all over including India, Vancouver, Japan, Los Angeles, and even some local to NYC.
GLOBAL FASHION COLLECTIVE II: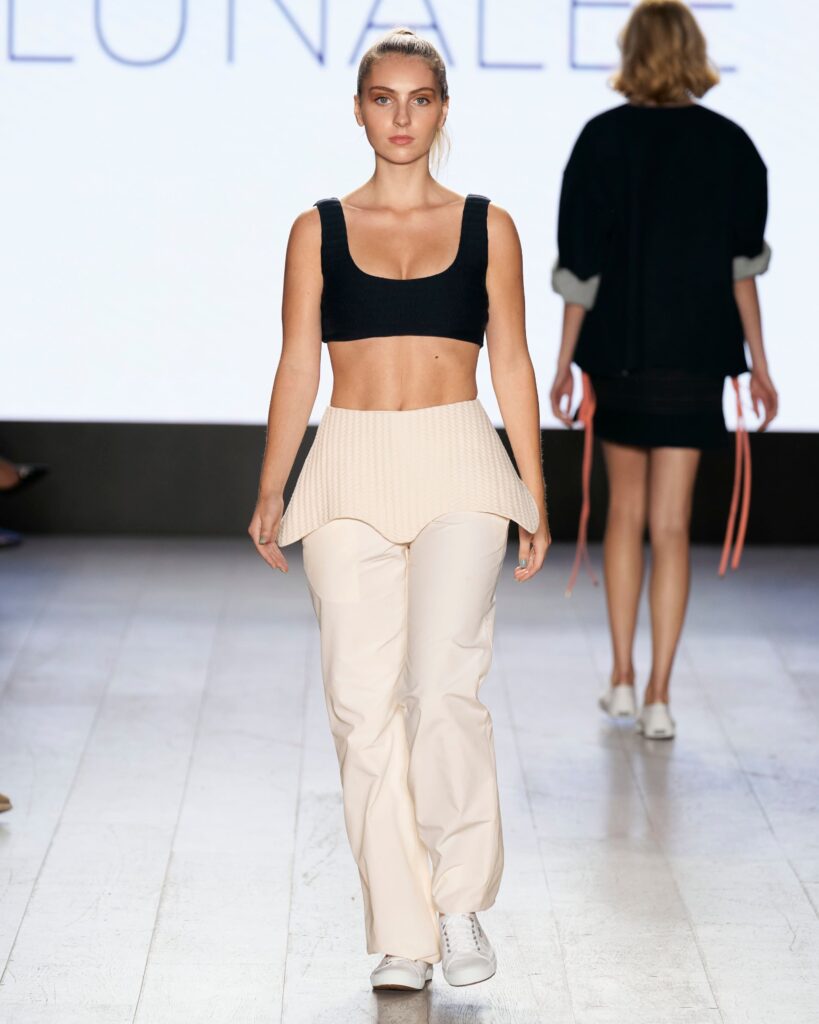 GLOBAL FASHION COLLECTIVE III: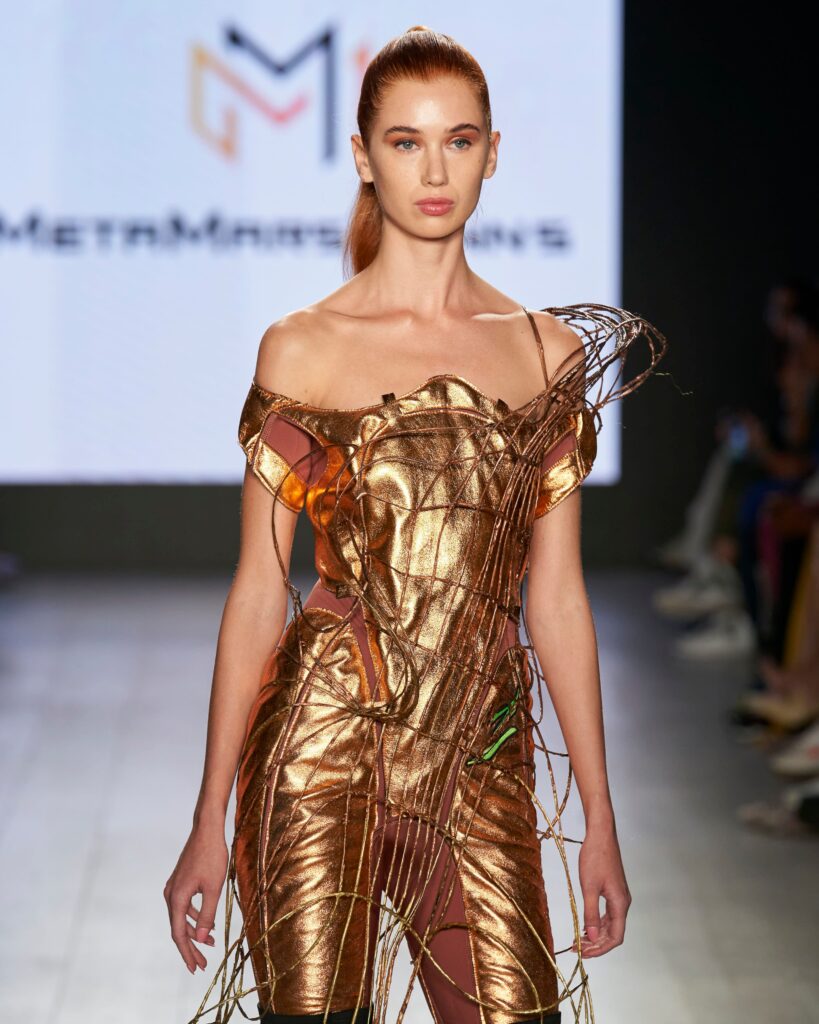 Last but not least was the runway show for designer, Negris Lebrum.
Negris Lebrum was celebrating 10 years on the runway with their show, and highlighted the brands featured color "black" while also incorporating red silk satin and plenty of chiffon. Their printed sweater dresses in particular caught my eye as a trend for spring!
NEGRIS LEBRUM: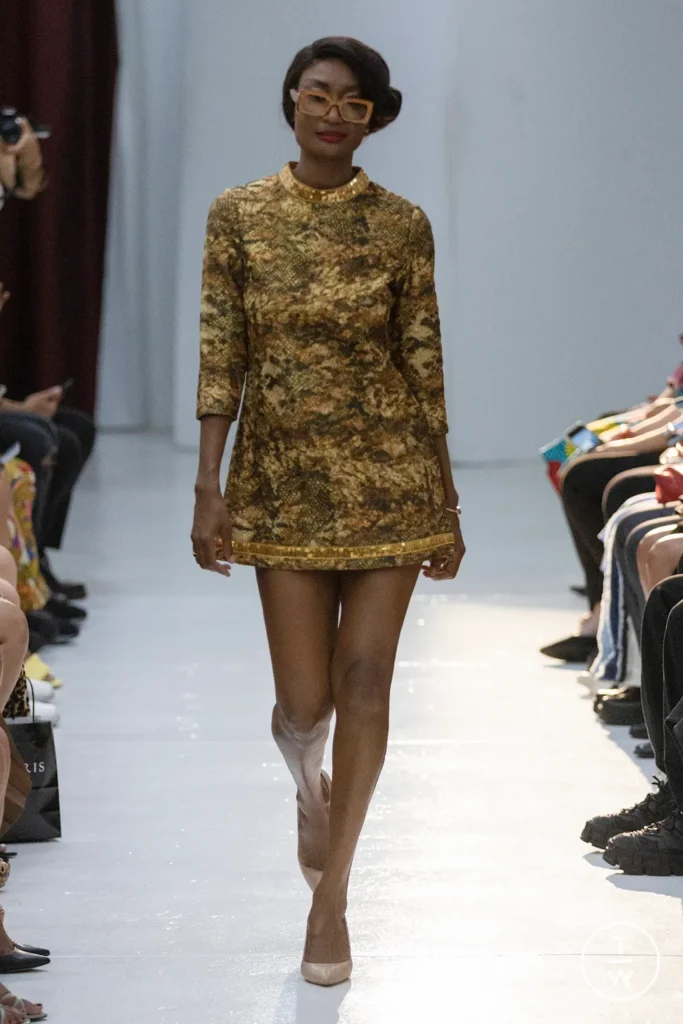 TUESDAY, SEP. 13TH
After a one day break, I was back at it with another show! This show was probably my most anticipated because it had been gettings tons of hype in the media leading up to NYFW.
It was time to see Puma's new collection with Puma Futrograde!
Puma's venue for their runway was stunning, using the Cipriani 25 in the Financial District as the backdrop for their looks. The show, called Futrograde, was a celebration of Puma's past and a look into the brand's future through an immersive runway experience that included dance performances, visuals on a screen that stretched the length of the runway, and celebrity models including Winnie Harlow, Usain Bolt, and Kyle Kuzma.
The show was split into three chapters: classic Puma (think: tracksuits), the global diversity of Puma (featuring Puma's regional collaborations from Spain to Paris to Milan), ending with the future – showcasing Puma's most bold and innovative designs.
PUMA FUTROGRADE: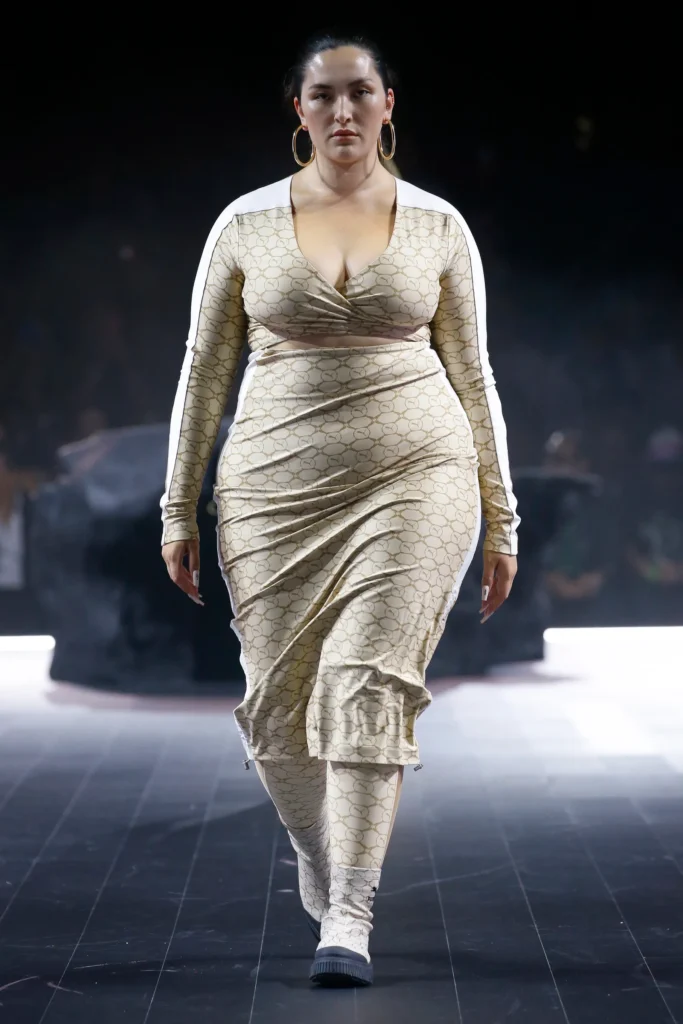 WEDNESDAY SEP. 14TH
Wednesday to Wednesday… after a whole week of fashion week, it was time for NYFW SS23 to come to a close.
Originally, my fashion week as supposed to end on Tuesday after the Puma show, but as fashion week goes, I received a last-minute invite to attend the Selkie show on Wednesday. I was SO excited, as I'm a huge fan of the Selkie brand – plus it meant my fashion week got to be extended by a day!
Selkie is the fairytale brand of my dreams and their show did not disappoint. The venue was an airy, window-filled warehouse in Brooklyn that had been decorated with sheer, pink curtains. The show took place right at golden hour, making the lighting stunning.
The designs were worn by models who ranged in sizing – one of only three shows I attended this fashion week to be truly inclusive in their runway. As typical of the Selkie brand, the new collection featured pastels, plenty of tulle, and uniquely: unicorn headbands for each of the models. Overall, everything from the Selkie runway was worthy of an "add-to-cart."
SELKIE: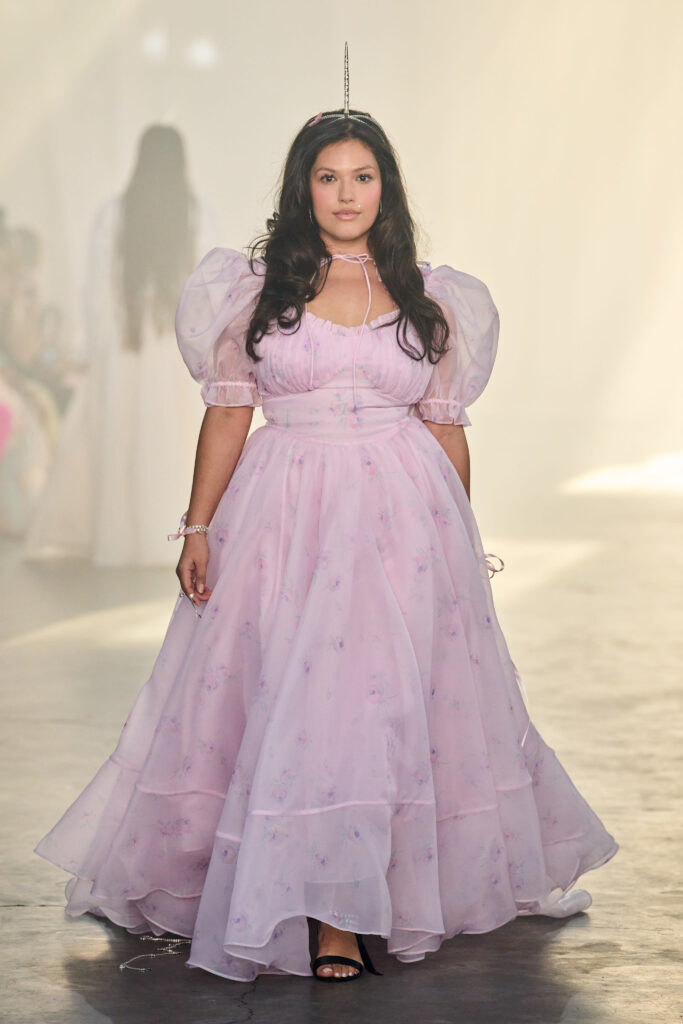 OVERALL,
this fashion week was an overwhelming success and I am so grateful to have been able to experience everything that I did. The entire week felt like a "pinch me" moment and I could not have done it without all of your support.
Here's to spring fashion week!
Yours truly,
Erin