Ah, 2020, the year we all joked we wish would never have happened. The one that we cursed left and right at any opportunity–most often, justifiably. A year of new beginnings, loss, doubt, and (less often) hope.
For me personally, this year was one of reflection–time to slow down and step back. I experienced some major victories this year, but I also had moments of grief, fear, and uncertainty.
This is my first time attempting a post of this sort, but I like the idea of going back and sharing some of my best and worst moments this past year, so I'm giving it a shot. I hope that this post gives you a look into a year of my life (including the parts I didn't always show on the 'gram).
Most of all, I hope it inspires you to reflect on your OWN 2020 and acknowledge all that you accomplished or overcame this year. While it can be so easy to immediately point out the negatives, it's also important to show yourself some grace and recognize when you demonstrated strength or survived something that you thought impossible.
Without further ado, my note on 2020:
This year started in probably one of the most magical ways possible. My family had come back to New York City with me after Christmas. We got to show them our apartment for the first time and we headed off to the Luminosity Light Festival on Randall's Island.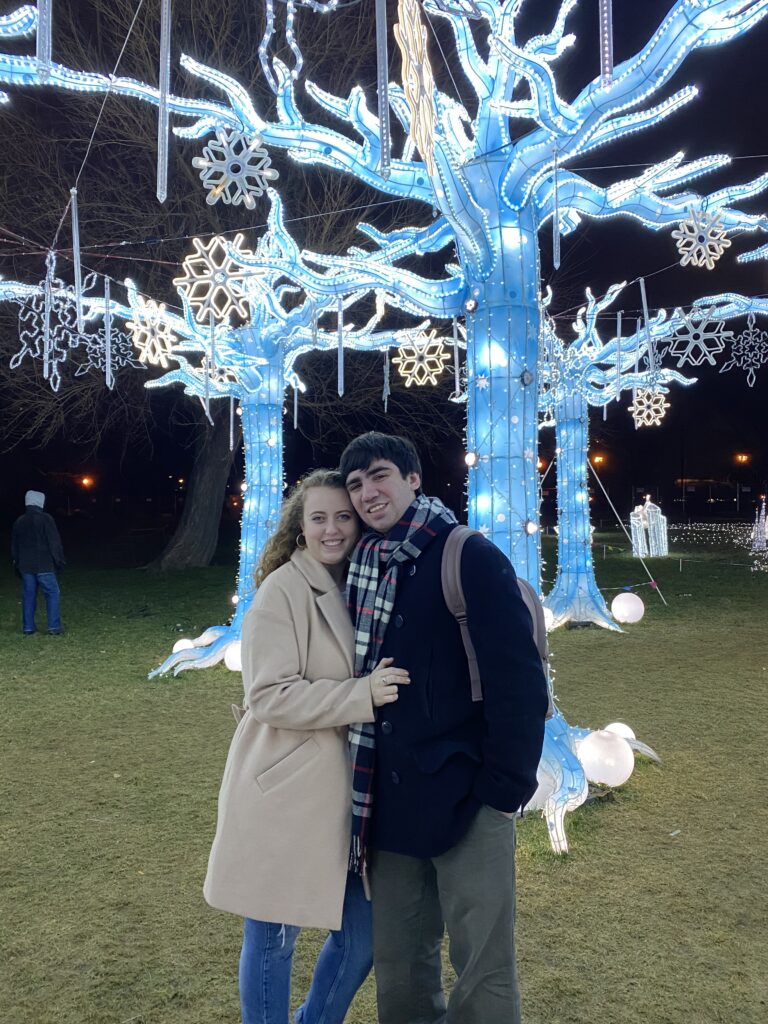 My parents had booked a hotel in Jersey, so after our last city adventure of 2019, we set up shop in front of the hotel TV, playing the Times Square broadcast and chowing down on our Carlos' Bakery cake (Cake Boss for those unfamiliar). My whole family was together, Peter included, which is something that had never happened for New Years. We were genuinely SO happy to ring in 2020–the year that would be OUR year.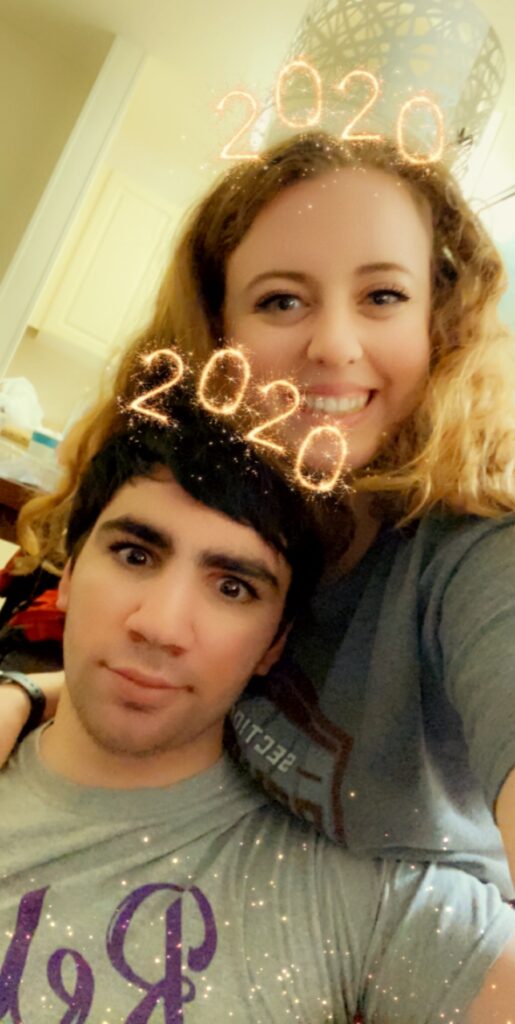 Admittedly, things did go well for a while. I visited the Met for the first time, saw the Statue of Liberty up close for the first time, and continued teaching my students about history every day in Brooklyn. Little did I know how much I was taking for granted then.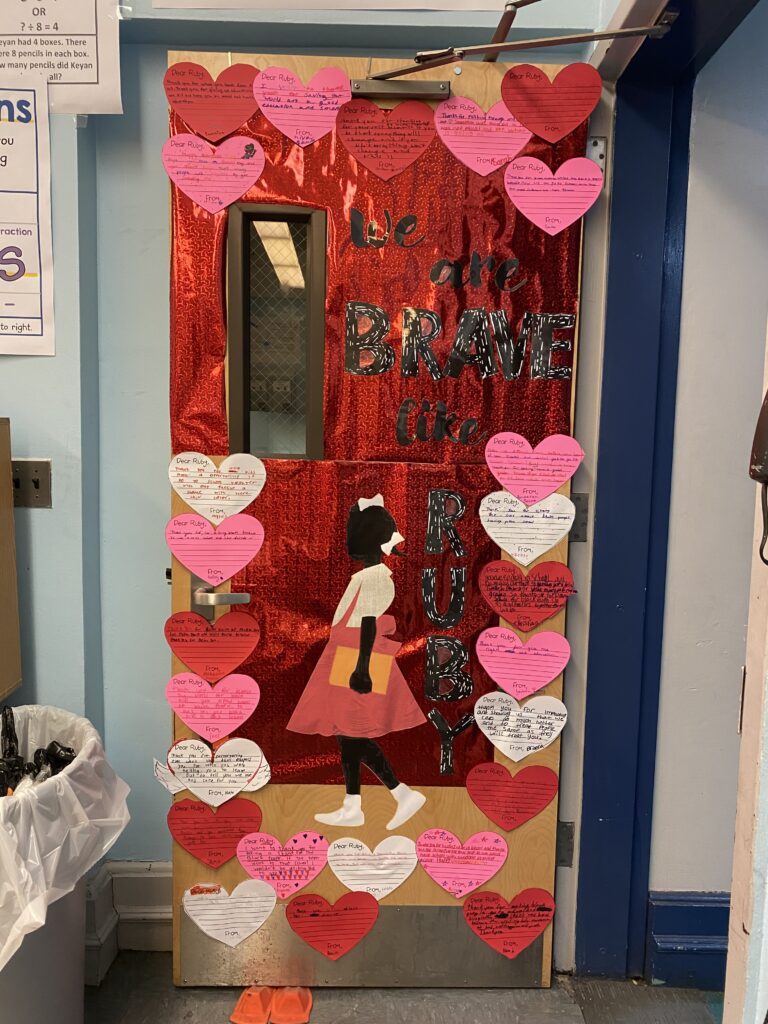 Possibly my greatest and proudest achievement this year came on February 23rd. A week earlier, I had responded to a post in a Facebook group from a girl I didn't know. In the post, she explained that she had planned to shoot Instagram content with a NYC blogger that bailed and she needed someone else to go with her.
I saw that FB post and thought about a few conversations I had in January about what I used to refer to as my "abandoned blog": Yours Truly Erin. I had been missing the creative outlet–the opportunity to share my fashion and my writing with the world. This post, from someone who I consider now to be a friend (here's Raceen's Instagram!) was the kickstarter that brought Girl Meets NYC to life. Read more about my decision to return to blogging in this post!
We shot about 5 outfits that day, changing in bathrooms at Starbucks and art galleries. I remember coming home and thinking, Am I really doing this again? Ultimately, it was the start of one of the only things that kept me going this year and I couldn't be more grateful for Raceen's post and that shoot.
Then came one of the most upsetting moments of my life–to date. March 13th was a Friday and when 2020 came to a screeching halt.
I'd be lying if I said that we didn't have an idea of the virus before that day. One of my coworkers had gone home that previous Wednesday and was eventually transported to the hospital with a positive COVID diagnosis. We sat in our teacher workroom joking about how the world seemed like it was ending–with all of the major sports cancelling games and the idea of our schools closing.
But on Friday the 13th, that fear turned into a form of reality. I remember frantically packing folders with work packets at the end of that school day for our students "just in case" we would not return to the school building. My students asked me questions about what was happening, how long we would be closed for, and I had none of the answers.
But the part that absolutely shattered me the most (and I cried about it later on during quarantine many times) was at the dismissal doors. One of my 5th grade girls approached me and said she was sad about being away from school for two weeks. I could tell she needed reassurance (and to be honest, so did I). So I said to her the only thing that seemed right in that moment, Don't you worry, we'll be right back here in two weeks. I'll see you then.
Seemingly a completely normal thing to say, but it haunted me for weeks because I never got to tell her (or any of my other students) goodbye. My first year teaching my own classes and it was cut short so unexpectedly. It was incredibly hard to process that loss and realize that I would never see some of those kids again. It was even harder when I remembered the home lives that some of those students were going to be forced to endure every day that we were closed.
I was extremely lucky (and ecstatic) to move up as a 6th grade teacher this year, giving me the opportunity to teach many of my students from last year.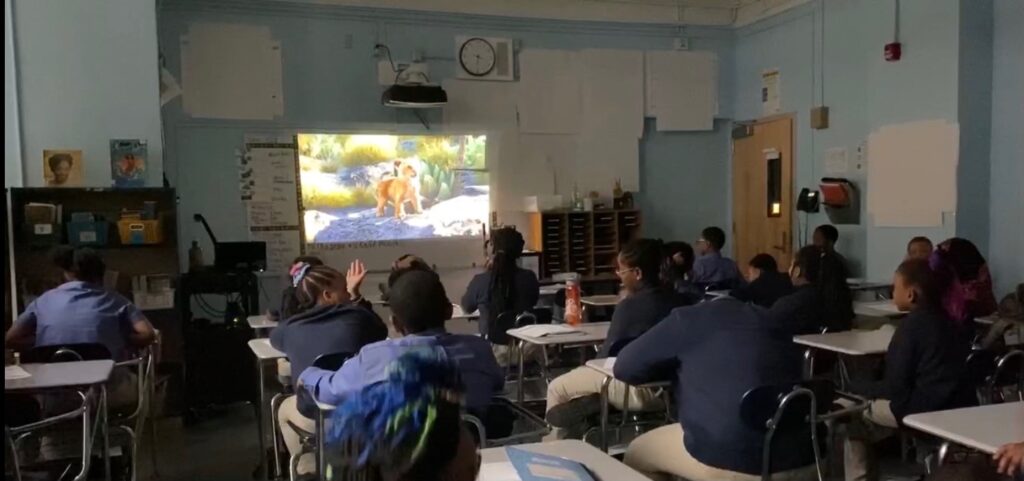 The first month of the quarantine that followed had its ups and downs. Peter and I often counted our blessings for having an apartment that was larger than the standard one-bedroom throughout quarantine. We were also grateful for our rooftop which allowed us much-needed fresh air since we weren't roaming the streets out of caution.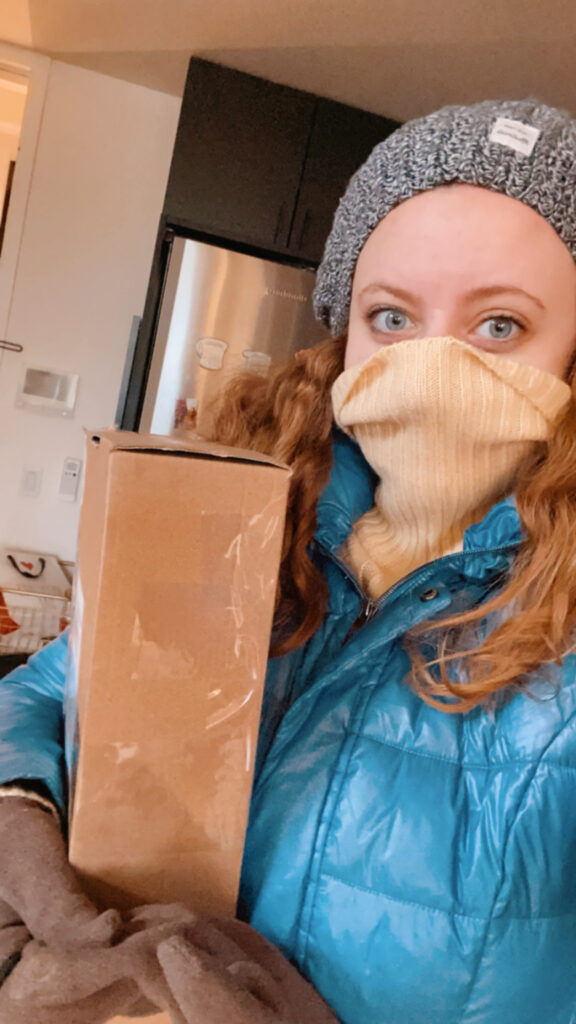 During this time, I got really into TikTok (follow me here!) and poured my heart and soul into the blog and creating at-home Instagram content. I got to spend more time with Peter–more than we had ever spent together, even in college, and I did a LOT of online shopping.
But as I mentioned, the start of quarantine had its low points. New York City's cases at that point were steadily increasing and I was experiencing extreme homesickness for my family in Buffalo. I was terrified of the virus (as I think many of us were at that time) and was devastated that my entire immediate family was quarantining together in Buffalo while I felt "trapped" in the city.
So after a lot (and I mean a LOT) of tears and conversations with Peter and my family, Peter and I decided to completely quarantine for two full weeks in Brooklyn and then head home to our families–in Buffalo and Long Island, respectively. I felt terrible leaving the city, especially after reading all of the articles about people fleeing the city for the suburbs (which was exactly what I was doing). But I comforted myself by saying it would only be for two weeks, to get some time in with my family, and then I return back to Brooklyn.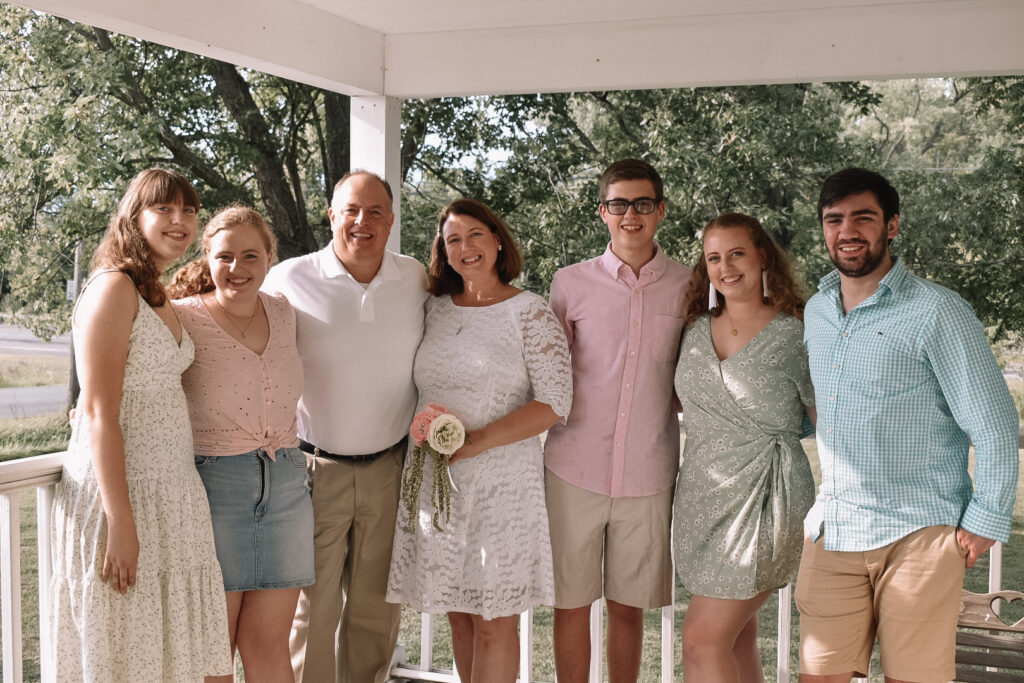 Something I didn't talk openly about was that my family cancelled two vacations due to COVID–which we all understood was a SMALL price to pay for our health & the health of others, hence why I didn't post or complain at all. When I made it back to Buffalo, my family "re-created" Disney World (our vacation spot) for a quarantine vacation. We played videos of our favorite rides, recreated some of our favorite Disney foods, but overall got to spend time together just like we would've had we been able to take our trip.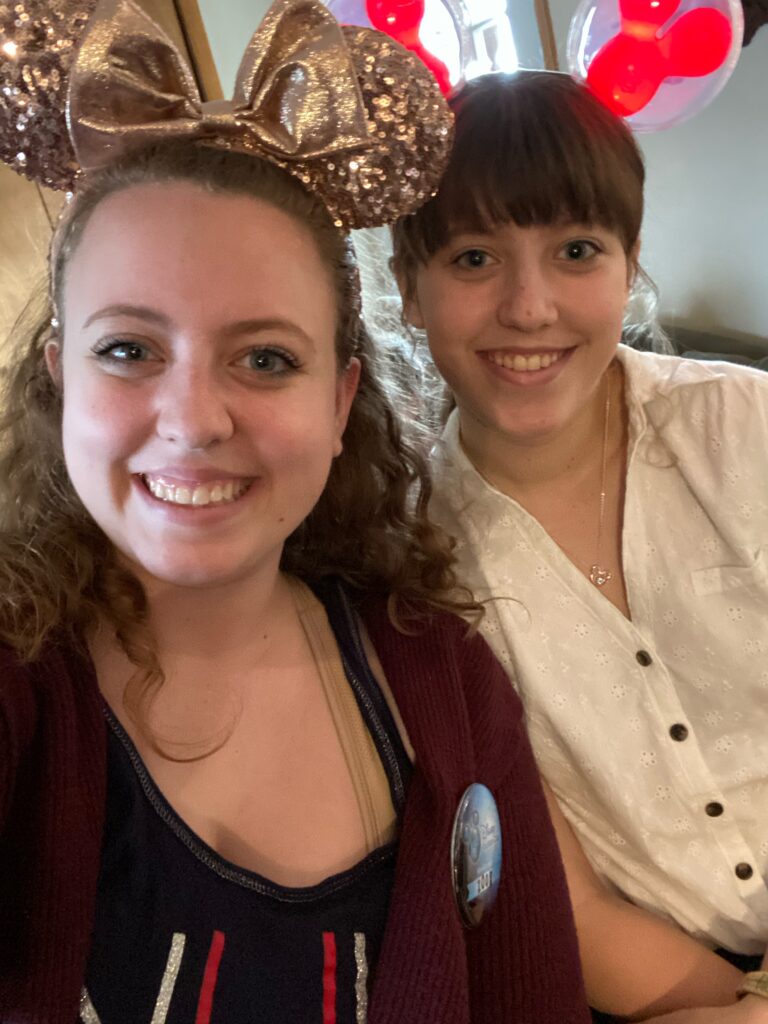 Soon after arriving in Buffalo, we got news that the peak of the virus was hitting in NYC. The "two weeks" that I had sworn I would stay in Buffalo for–no more, no less–very quickly turned into a month, then two… and so on. Peter and I reevaluated every month whether or not we wanted to come back home to the city, but both of us were so grateful for this time at home with our families (time we would have NEVER usually gotten) that we decided as long as we were both happy, we would put off returning to the city.
So then came the holidays, which was my first wake-up call at how terrible 2020 would continue to be. I have a very large extended family and we always come together for the holidays, so when Easter rolled around, it was a tough pill to swallow when we found ourselves 10 feet apart from everyone in my grandma's driveway.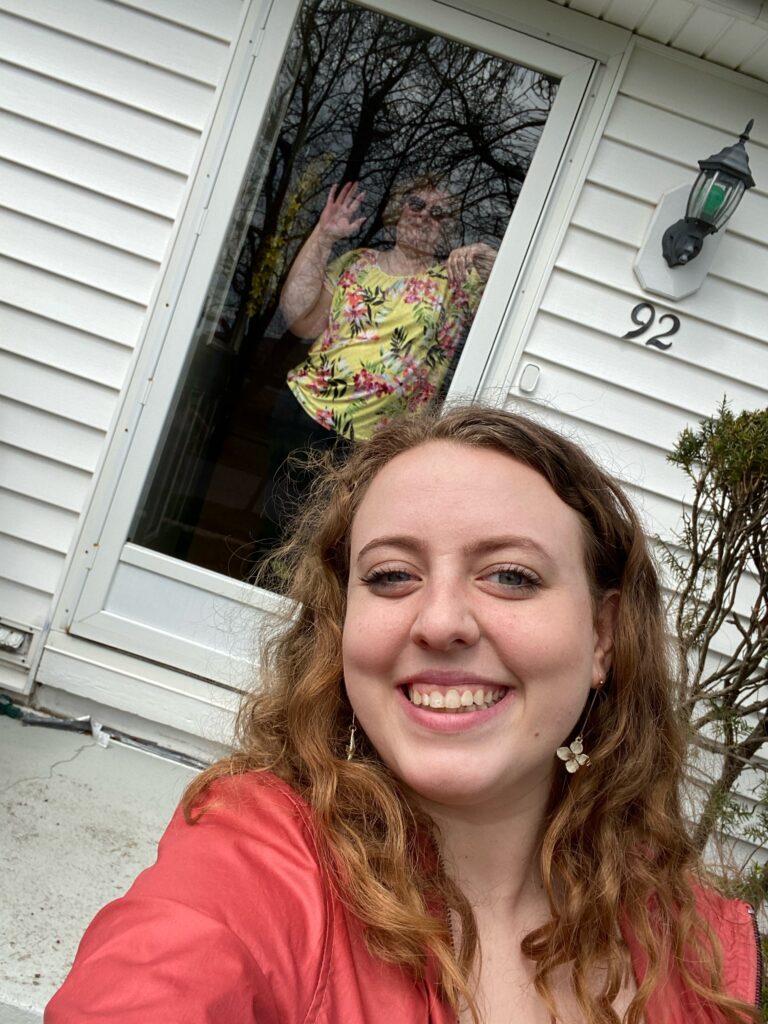 Another thing that came about during quarantine was my dedication to at-home content creation. The level of dedication I showed to the blog and Instagram throughout quarantine honestly surprises me considering it took so little for me to quit the blog in college. I think my dedication came from the fact that this creative outlet was one of my only lights at the end of the tunnel during the dark time of COVID and quarantine.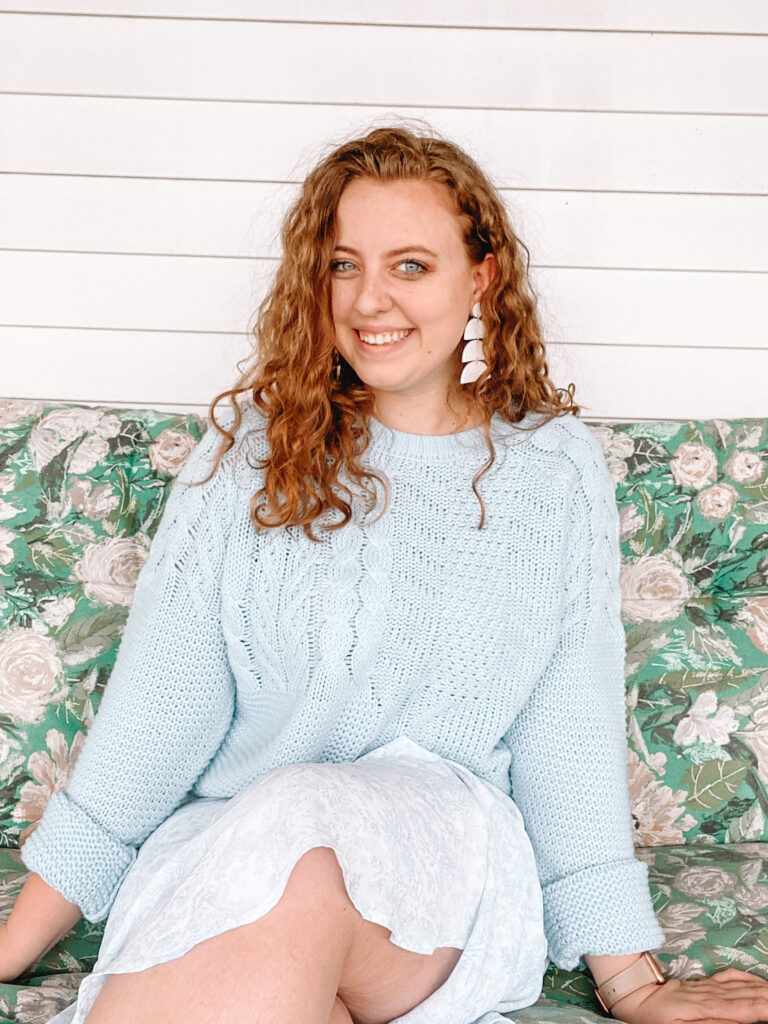 Speaking of the blog, I hit a major milestone in July of 2020: the blog made a transition from exclusively fun to supplemental income! Again, something I did not mention publicly on Instagram or on the blog was that at the start of COVID, I lost my second job which I used as supplemental income.
I had been freelancing for about three years at a social media management group, but due to COVID budget cuts, they could no longer afford to keep me on staff. I had relied on that money to pay my graduate school tuition in cash (which I am SO extremely grateful to have been able to do). However, when I lost that income, it sent me into a full-on panic attack about how I was going to make up the difference as loans were not going to be an option.
I don't think I can put into words how grateful, not to mention LUCKY, I am to have had a new door open for my blog and Instagram at almost exactly the same time as I lost my second job. In early July, I landed my first two paid brand partnerships which immediately covered the difference I had lost. I am so humbled and thankful to say that for the remainder of 2020 year, I was able to continue using sponsored posts & brand partnerships to replace the income I lost due to COVID.
I know that not everyone was as fortunate as I was, and so I don't say this to gloat or brag, but instead, to show all of you–who I do this for–what your support, engagement, and love has brought me this year. I cannot express in words how appreciative I am for all that has been granted to me but also for what I have worked so hard to achieve. It is insane to me that in the same year I restarted my blog, I landed collaborations with brands like Walmart & Aeropostale, among so many others. It's been a dream to explore content creation and the business side of influencer marketing–something that I cannot wait to continue to pursue in 2021.
By Fourth of July weekend, Peter drove up to Buffalo, helped me pack up my luggage & all of the online shopping expenditures I had made (oops) and we headed back to New York City for the first time in almost four months.
Once back in the city, I had the opportunity in August to connect with nine other NYC-area bloggers. I am so grateful for that collaboration because it brought me two absolutely amazing people: Olivia & Lauryn. Anyone who moves to a new city knows that it's daunting to make new friends when you know no one. Add a pandemic on top of that, and you've made it practically impossible.
Olivia & Lauryn are some of the most genuine, sweetest, and creative people I've ever met and truly made New York City finally feel like a permanent home where I could see myself growing & planting roots (for at least the foreseeable future). Since then, I've connected with so many other bloggers both in the NYC-area community and beyond who have made my year so memorable.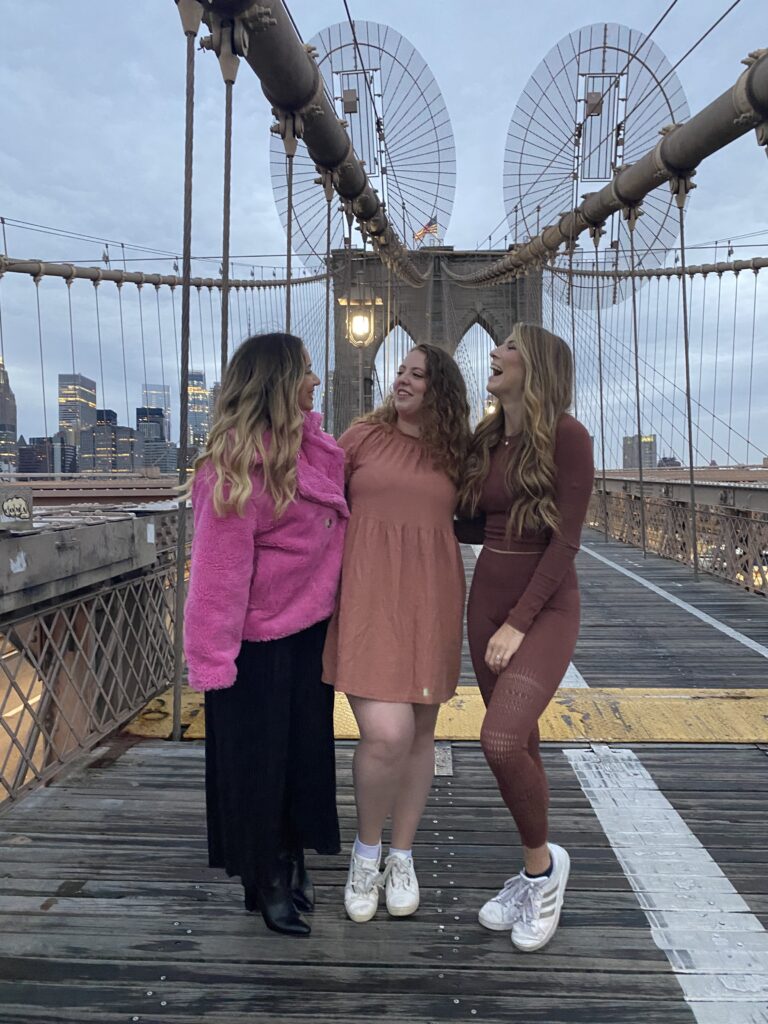 Lastly and most recently, in October, Peter and I signed a dream apartment in Hudson Yards. Even though it is a 5th floor walkup (we definitely get our exercise in) we feel more at home in this place than we ever have anywhere else and we are so happy. We are still finishing up some of our decor–which I can't wait to show you all! Peter and I are also in talks of adding a furry friend to our lives in the near future, so we'll see if that comes to fruition in 2021 🙂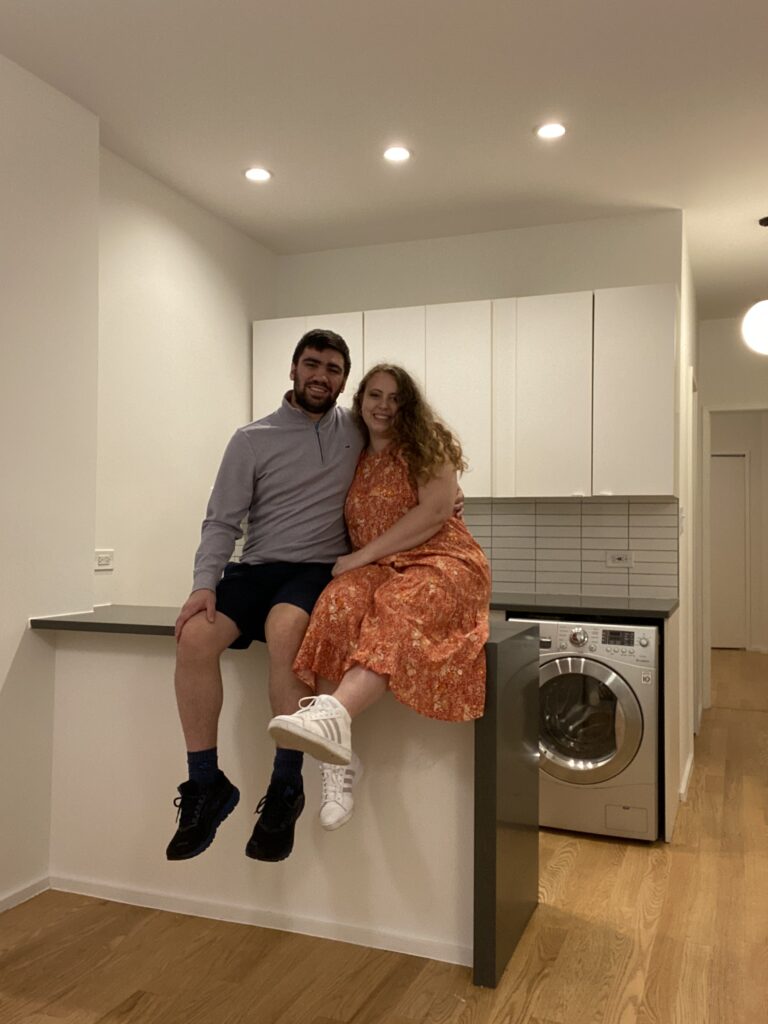 There are so many other amazing things that happened in 2020 like my best friend Rachel getting married, my parents renewing their vows in the sweetest ceremony, and many FaceTime calls with friends near & far.
There are also plenty of other sad things that happened in 2020 like the death of my childhood cat Emily, watching friends or friends of friends contract COVID and sometimes suffer, and the stress of the election this year.
But I'm realizing I've already made this post too long and sentimental, so it's time to wrap it up.
Like so many other things in life, we are remiss if we choose not to learn, grow, and come back stronger from rough times in our lives.
2020 was not perfect. 2021 will also (most likely) not be perfect. But what matters is what we choose to do with our year, our months, our days and minutes.
Do we spend that time with people we love? Can we push ourselves to reach that next big goal we have yet to reach? What ways do we seek to help those who need our help most? And how do we learn to love and appreciate ourselves for every challenge we overcome?
Those are the questions I'll be asking myself heading into 2021. I hope you will contemplate some of those with me or find questions that speak to you more personally.
I can't wait to see what the future brings and I thank you all for coming along on that journey with me as well.
Ready or not, 2021, here I come.
Yours Truly,
Erin