As a teacher who works with 30 ten-year olds every day, it's so important that when I come home I can sit and veg out watching a show that requires very little brain energy (very educational, I know).
It's so hard to know which shows fit this criteria right off the bat, so I've rounded up my favorites to put on and curl up with a cup of tea & your favorite snacks (I'm partial to Pretzel Thins). Let me know your faves too!
1. Brooklyn 99
There is no show I love more than Brooklyn 99 if I'm looking for something to make me smile and forget about all of my stresses for the day. It's a comedy following the 99th police precinct in Brooklyn and it's amazing. The comedy is A+, the actors are incredible people (on screen and off screen!) and the show also manages to talk about so many important issues that are relevant today–but not in a way that makes you depressed after!
Plus! It's set in Brooklyn (which is where I live, if you're new here!) so I love having a personal connection to the location.
Available on: Hulu (streaming), NBC (to watch the newest season live as it airs!)
2. Love Island UK
This is one of my more cheesy obsessions, but I LOVE this show. Based in the UK (there are US and Australian versions too–but I promise you, not as good), the idea is that a group of singles are dropped into an isolated villa in which they must "couple up" or be eliminated. It's sort of like The Bachelor, except there are the same amount of men as there are women, and new Islanders are introduced frequently to stir up some trouble.
The reason why I love this show–admittedly more than The Bachelor this season–is because while there's drama, all of the Islanders react in ways that are completely human and producer meddling is kept to a minimum. You genuinely want some of these couples to succeed and some of the moments are so heart-warming.
Available on: ITV (if you live in the UK) and Hulu
3. Say Yes to the Dress
Now, I'm sure almost all of you have heard of this TLC hit. However, I couldn't round up my favorite TV shows and NOT include it!
Say Yes to the Dress is based in NYC at Kleinfeld's Bridal and there's just something magical about watching someone pick out their wedding gown! It's the perfect show to lift you up after a rough day at work or to keep on as white noise while you veg out and give yourself a brain break (that's what we call relax time at school and I can't help but use the phrase 24/7, it's great).
I'm watching SYTTD as I write this blog post and it just makes me that much more excited to pick out my wedding dress eventually! Trip to Kleinfeld's anyone?
Available on: Hulu (streaming)
4. The Circle
Ok, another reality TV show, but this one is so addictive, you'll be binging it all night.
The Circle is a reality game show in which contestants stay in isolated apartments and communicate only to each other through a new social media platform called "The Circle." Every week, participants vote on which other contestants they like the most and the top 2 become "Super Influencers" who vote someone to be "blocked" from the Circle. The most popular at the end of the show wins!
Now, this show gets interesting because not everyone is who they say they are on the platform. There are some catfishes in the water here… you'll have to watch to find out the rest!
Available on: Netflix (streaming)
5. Bob's Burgers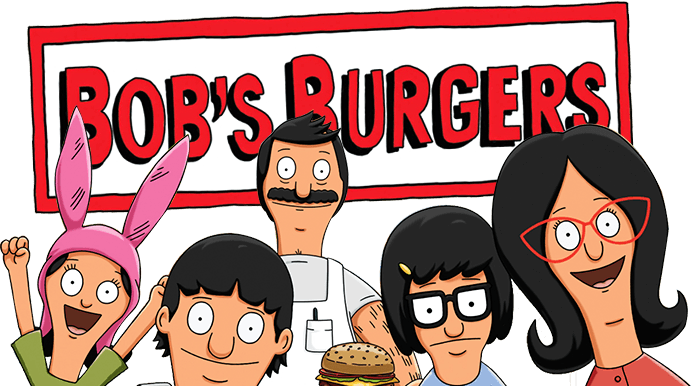 Alright, if you're like me–still a child at heart–Bob's Burgers has that comedy that is unmatched on other TV shows.
The show is about a family of five that run a burger restaurant together and follows their day-to-day activities & struggles. I love the comedy on this show because the jokes are super juvenile and goofy (the three kids on the show are still in middle school). It's the perfect show for when I need to watch something that matches the kid in me or when I need really good laugh!
Available on: Hulu (streaming)
And there you have it! My favorite shows to binge-watch and DO binge-watch every week. Do you watch any of these shows? What are your faves to binge? Let me know in the comments!