Hello everyone! Happy Friday!

I have a really exciting blog post today that was made in partnership with Gemstory NYC. They have just released their Pearl Orbit Collection and they sent me a pair of their earrings to style!
I love pearls & think they are such versatile and classy accessories to any outfit! But believe or not, I did not have a go-to set of pearl earrings when Gemstory contacted me. So, naturally, I was ecstatic to add a pearl staple into my collection.
They sent me the Brunch Bar Drop Pearl Earrings which are an incredible price for authentic pearls (just $50!!!) but stick around until the end of my post to snag 20% off any purchase from Gemstory!
Disclaimer: many of the things I'm wearing in these photos are old, but I have tried to link similar items when the original was not available!
Dress 'em down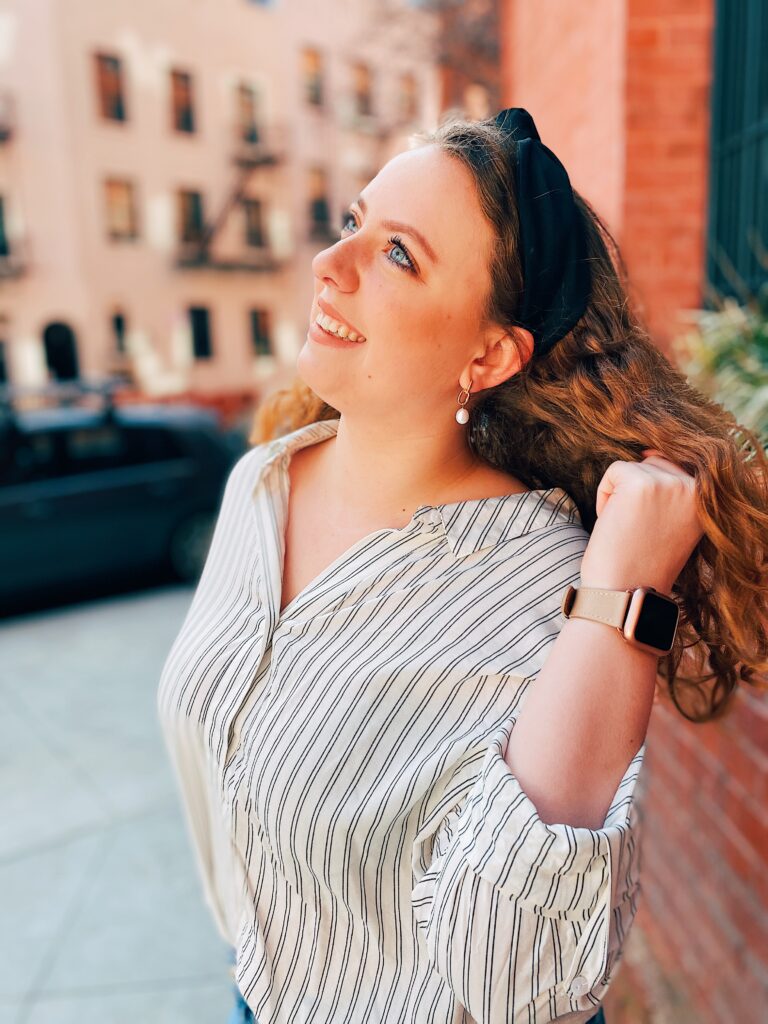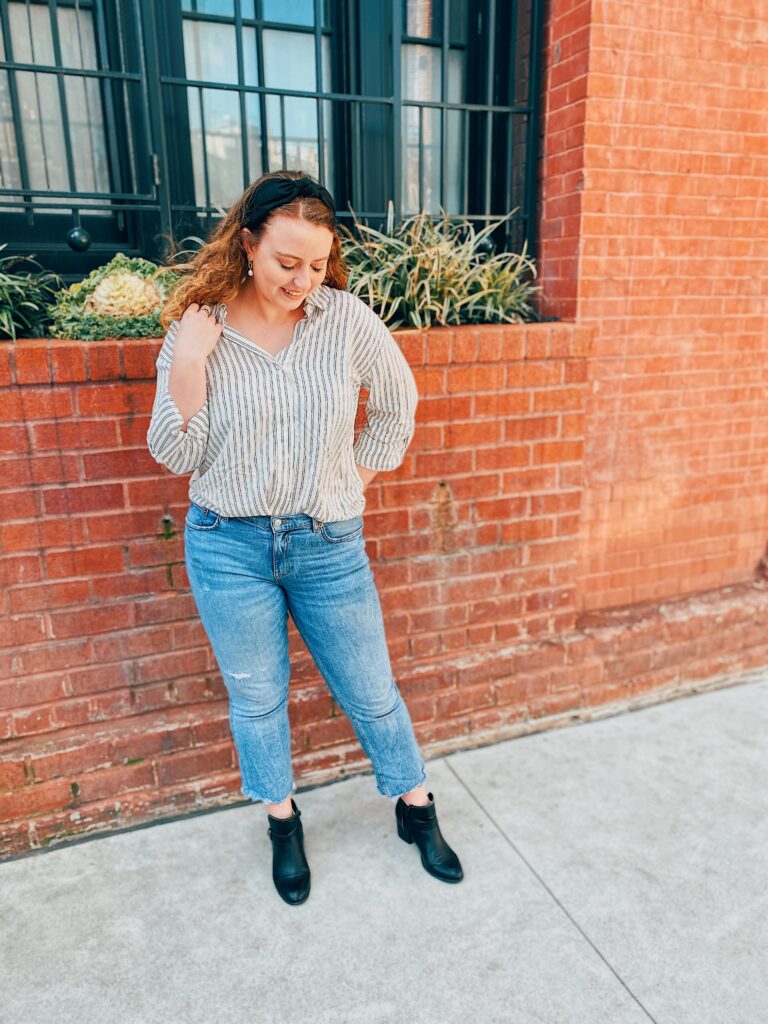 Shirt / Jeans / Shoes / Headband / Earrings
I feel like pearls are considered to be a formal accessory in many cases, but I actually love to dress pearls down into a classy casual look.
Here, I paired the earrings with a simple striped button down tee from Target in a large (I liked the shirt better a little oversized!), some boyfriend-fit jeans from Zara (size 8), my staple black booties (size 8), and a matching black headband.
The reason I love this look is because it's so easy to throw together, but it looks like you put in so much effort! Also, it's so comfy and versatile so it's easy to go from brunch with the girls to a semi-professional meeting without feeling out of place. The pearls give that sophisticated look that the jeans might be missing!
Pair them with a pop of color.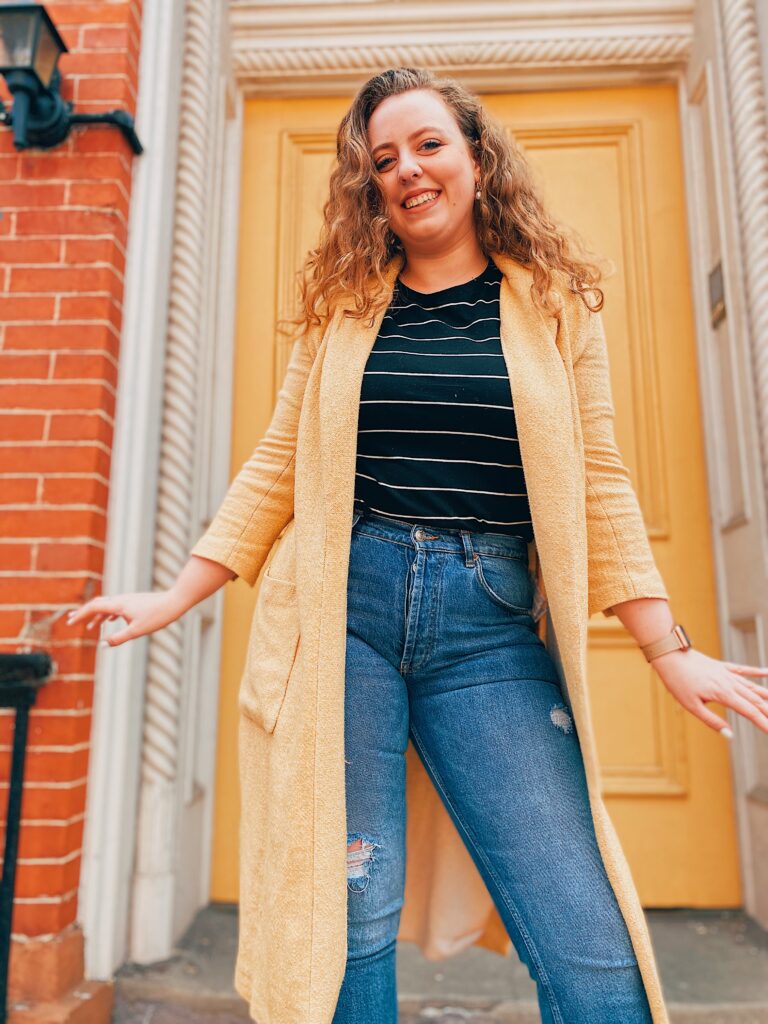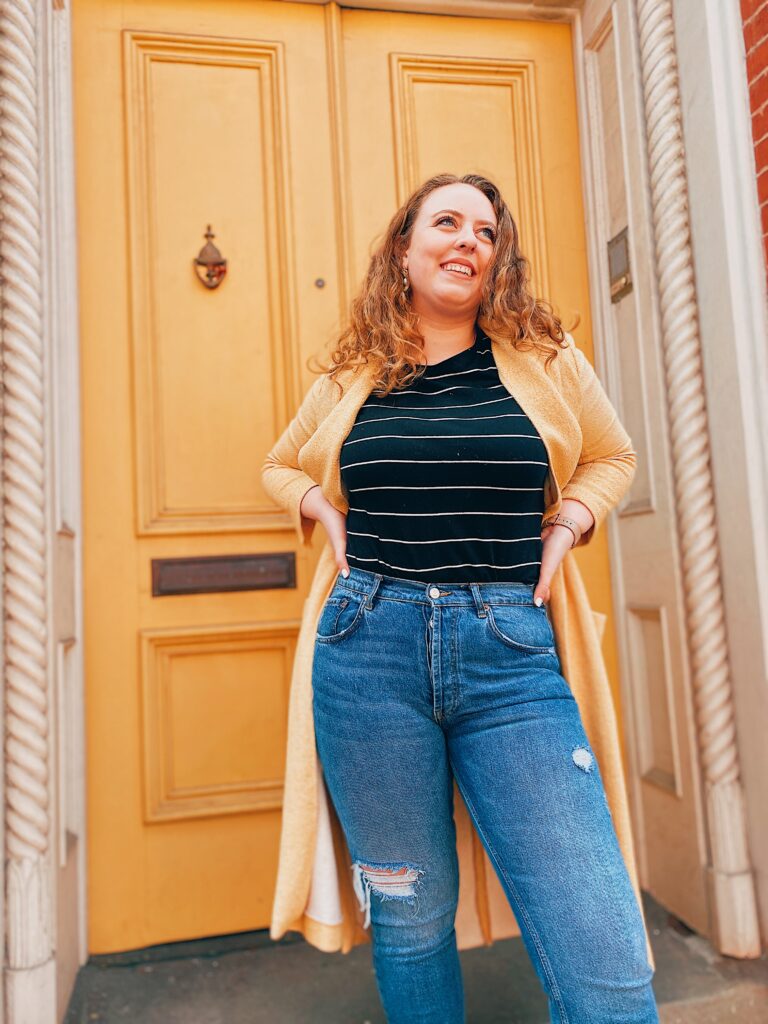 Jacket / Shirt / Jeans / Earrings
Pops of color are my favorite fashion trend. I love taking a basic outfit and throwing in a bold statement piece to shake things up! This is especially true for outfits that I wear frequently but want to refresh.
For this outfit, I'm in a different pair of Zara jeans (size 8), a striped tee from Target (size M), and then a Zara terry cloth jacket (size M).
I think the yellow pairs SO well here with the pearl earrings because both give off this trendy, bright & fun vibe–perfect for spring!
Get a little formal with a dressy look!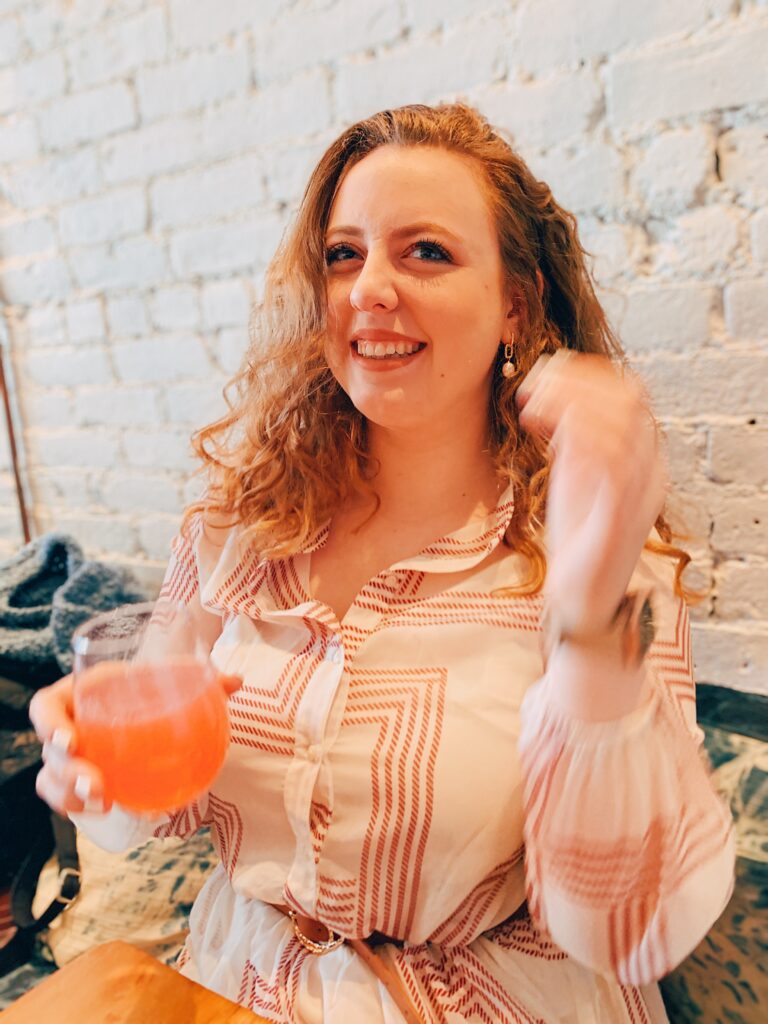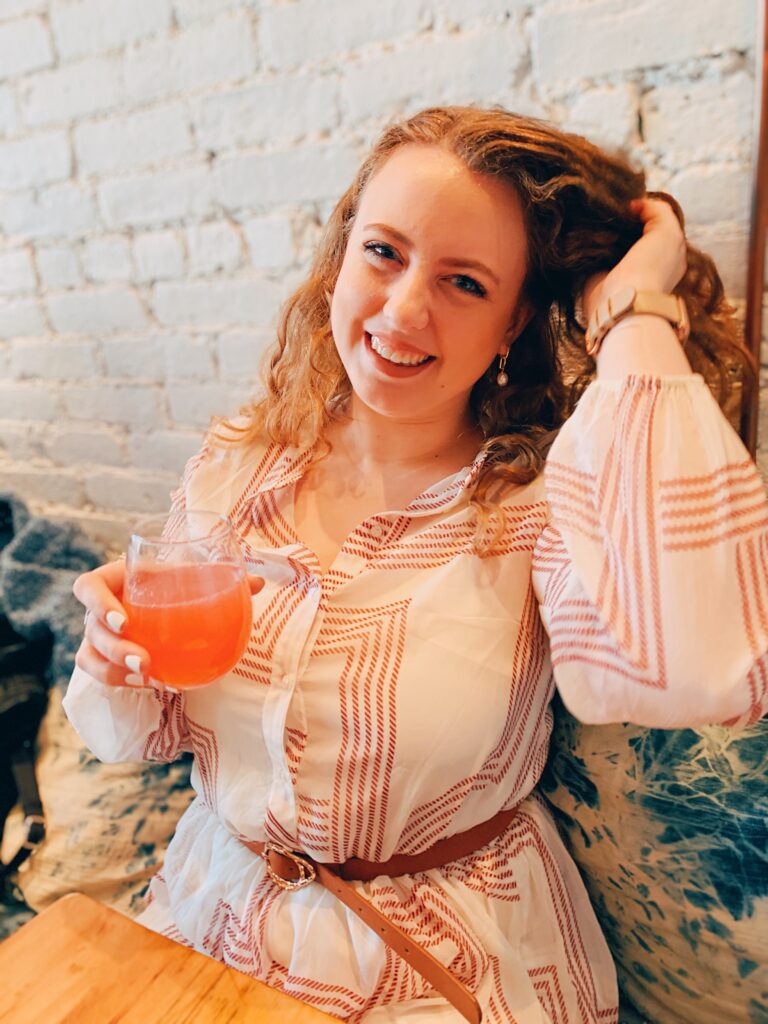 This is probably the most typical styling for pearls (at least in my opinion!) but this blog is all about casual pearls!
Pearls are the perfect finishing touch for any elegant outfit, but I love channeling that quiet elegance in a dressy look that still feels comfortable and casual to wear.
Here, I styled the pearl earrings with the MAMA shirt dress from H&M in size M and a belt from Charlotte Russe (RIP!) which creates a look that is classy but not over the top! Full disclosure: the MAMA style from H&M is a maternity style fit, but I like it because it can give such a fun, flowy look when tapered with a belt!
As promised, I have an exclusive 20% coupon code to share with you all from Gemstory! Use code NYC20 to save on your purchase!
I have made a promise for all of my partnerships to only promote products that I personally agree with and love, so I can confidently recommend things to my followers that I would buy myself. Gemstory's jewelry is all sustainably sourced, authentic, and so affordable (which you know is SO important to me!). I hate spending an excessive amount of money for anything I wear, which is why I love that I was able to partner with such an amazing company!