I'll be the first to admit, when I saw graphic tees making a comeback, I rolled my eyes. Graphic tees were the STAPLE of my middle school wardrobe. I would get serious flashbacks of some questionable outfits from my preteen days every time I was in a store and saw a display of tees with words or pictures printed on the front.
But then I started to notice more and more people styling graphic tees in ways that made me temporarily forget the days I roamed the halls wearing "AEROPOSTALE" plastered on my chest. On Instagram, in person, on tv, graphic tees were suddenly looking . . . cute?
So, in the name of research (for all of you, obviously) I bit the bullet and ordered 5 graphic tees from Target. My mission? Style them in 5 ways that I would ACTUALLY wear out of the house.
So here are the results! Also, because I am cheap, every tee I'm wearing is $15 or below! So you can test out the graphic tee trend for yourself without breaking the bank.
Pair it with a midi dress (or skirt!)
I styled my first tee with a tank midi dress I had purchased from Target. I love the tiered detail on the dress, so I tied my tee at my waist for a cute, girly look! I also love this look because it would be perfect for the classroom.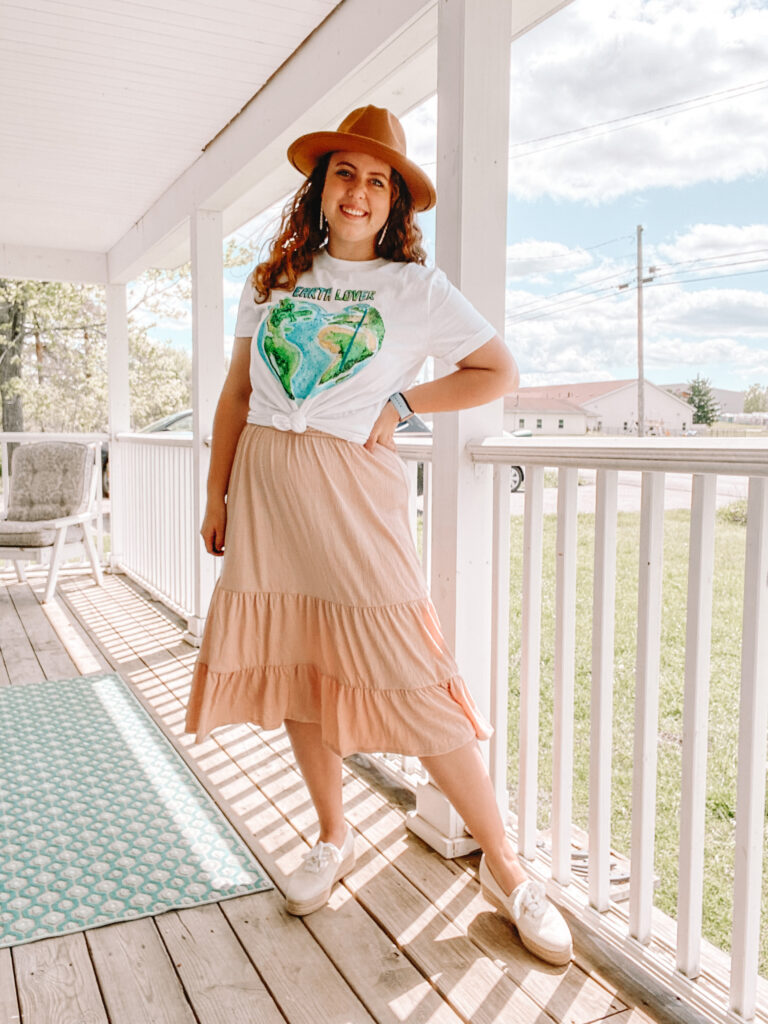 Keep it casual with dad jeans!
The next look is for my girls who like to be COMFY (which is me 95% of the time). This tie dye tee is very on trend, not only in the graphic tee department, but also because it's tie dye! It's really comfy to wear, so I thought, why not round out the comfy vibe with my comfiest jeans–my Levis.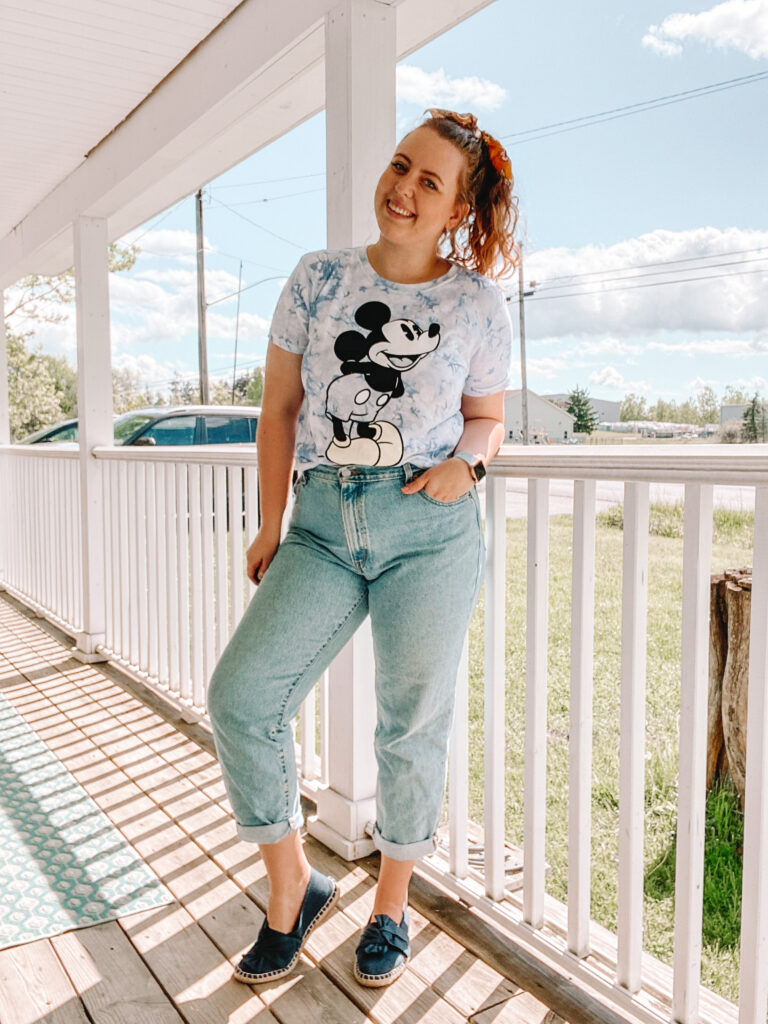 Get wild with a print!
It's no secret that I've been loving prints this season, so I'd be remiss if I didn't include a look with some sort of animal print in this roundup. The "Western" vibes of this MTV graphic tee made me feel like it would be the best to pair with a wild print, so these paperbag shorts from Target were the perfect match!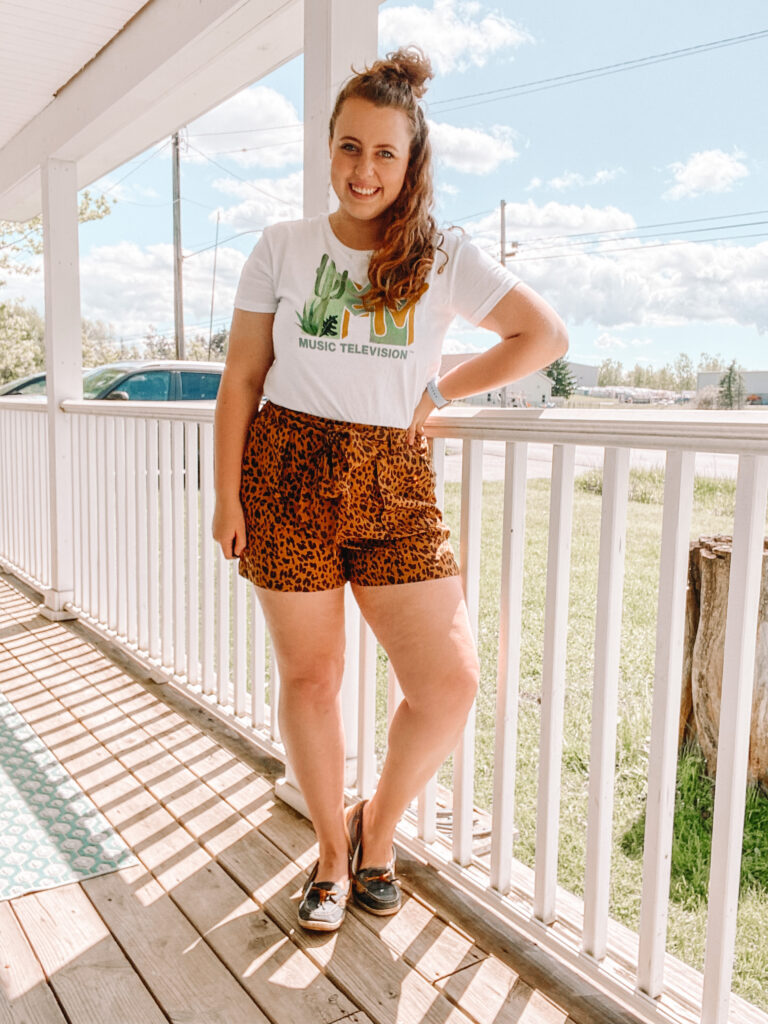 Go for a girly look
I love a girly look that you can wear on a date, out to brunch with friends, or shopping by yourself. This look is definitely that. I love this budget-friendly skirt from Amazon (it comes in so many other colors too!). Throw on a denim jacket, some sunnies, and a pair of espadrilles (noticing a trend on this post for footwear?) and you're ready to go!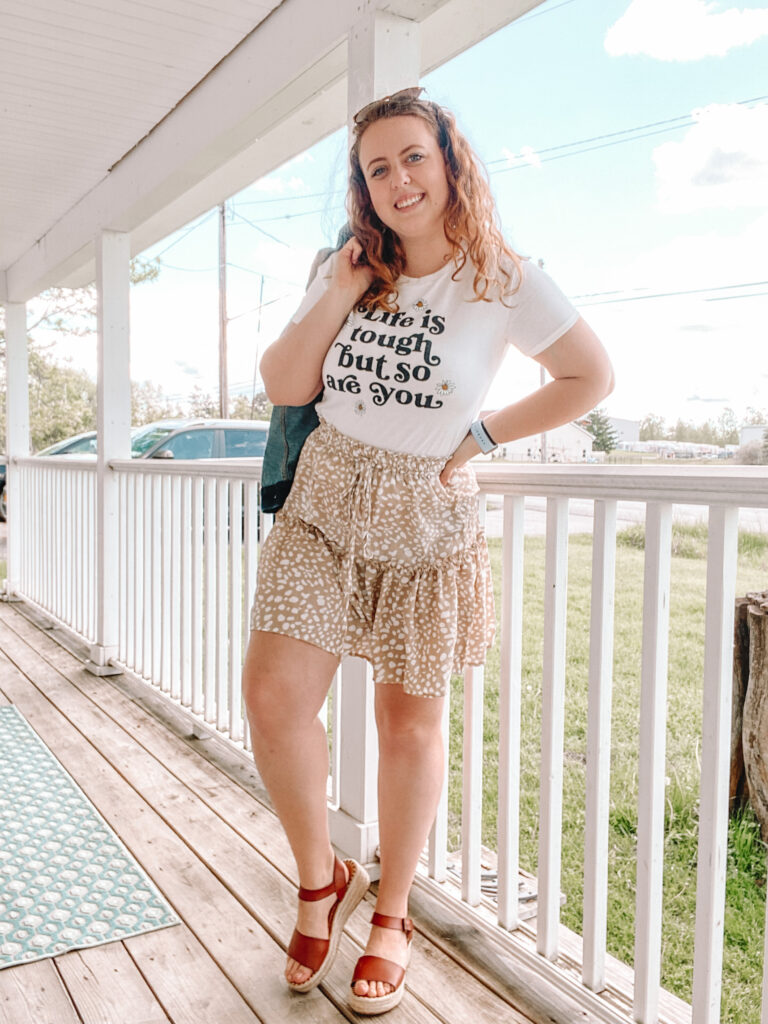 Stay classic.
I really wasn't sure what to call this look, because it truly is as basic as it gets. I love this Mickey Mouse NYC tee (for obvious reasons) and it pairs so well with the black and white gingham print! The denim smooths out the look so it's not so busy, and the hat makes a fun, but subtle, statement. I threw on a pair of classic white sneakers to complete this outfit. (P.S: use code GIRLMEETSNEWYORKCITY for 15% off my shorts!)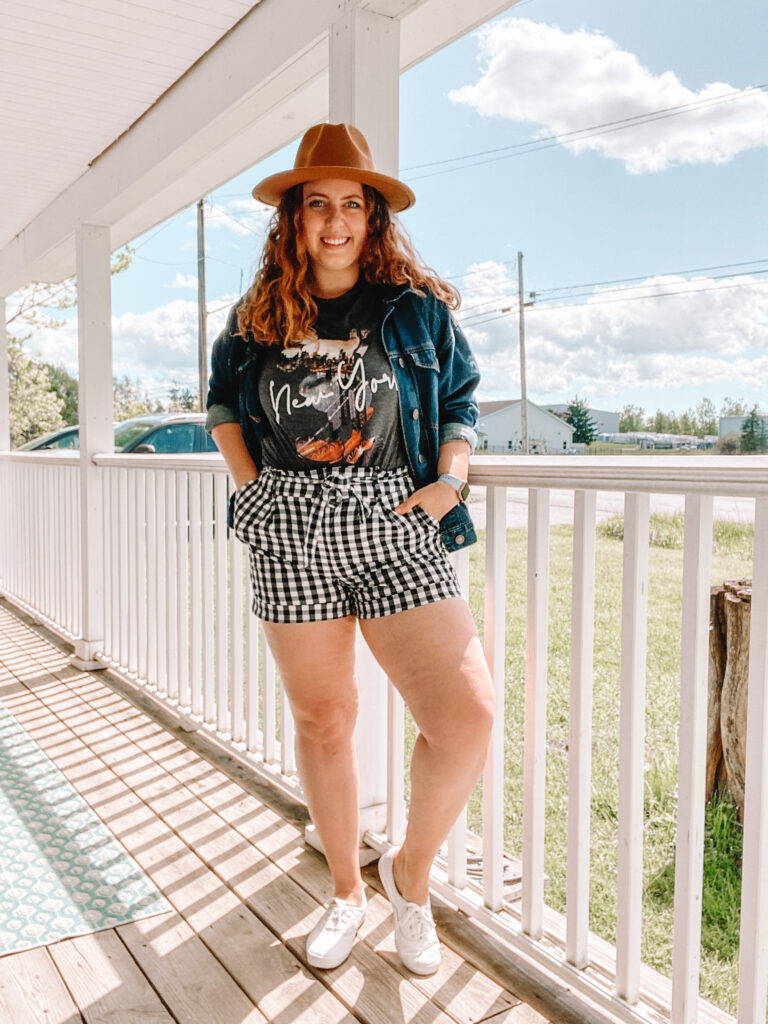 Well, that's all for today folks. Are you a fan of the graphic tee trend? Do you have a different way you like to wear your tees? Leave me a comment to let me know!
Yours truly,
Erin